Queen fans are freaking out over actor John C. Reilly's son looking identical to Freddie Mercury
Publish Date

Thursday, 27 February 2020, 5:21PM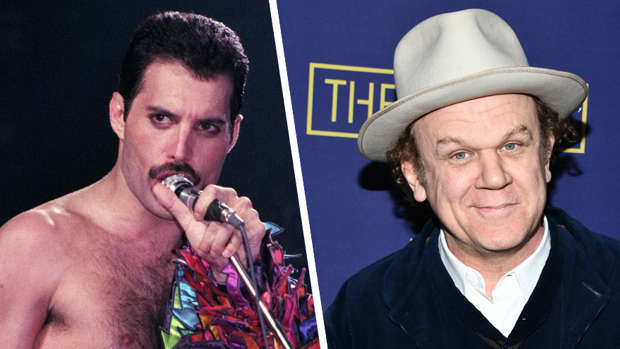 While it has been 28 years since the legendary Queen frontman Freddie Mercury left this earth, fans are freaking out after discovering his doppelganger.
And his doppelganger is none other than actor John C. Reilly's son.
Leo Reilly is the eldest son of the Step Brothers star and his wife, Alison Dickey.
The 22-year-old musician only recently became known after he released his debut indie tune, 'Boyfren.'
Leo also sells affordable vintage clothes and an array of novelty earrings that appear to be his own creation, models and does the occasional acting job.
READ MORE:
• Never-before-seen pictures of Freddie Mercury released to mark his 70th birthday
• Watch how scarily accurate Rami Malek's portrayal of Freddie Mercury is in Bohemian Rhapsody
And not only do fans think he looks like Freddie, but he also dresses like the legendary singer.
With Leo sharing multiple images of himself rocking Freddie's iconic tight-fitting jeans and singlet outfit - complete with moustache.
Mercury died of AIDS-related pneumonia in 1991 at 45.