Queen's Brian May helped NASA return its first ever asteroid sample
Publish Date

Thursday, 28 September 2023, 1:45PM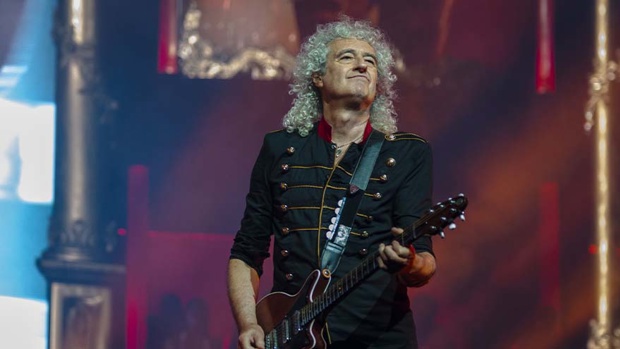 This week NASA wrapped up a seven-year journey when its first-ever asteroid sample landed safely in the Utah desert, and now Brian May has revealed his involvement in the project.
During an appearance on NASA TV earlier this week, he revealed that he was a part of the team that helped collect the sample from the asterid 'Bennu' and get it safely back to earth.
"Hello NASA folks, space fans, asteroid aficionados. This is Brian May of Queen as you know probably, but also immensely proud to be a team member of OSIRIS-REx," 
"I'm rehearsing for a Queen tour but my heart stays with you as this precious sample is recovered," he explained.
"Happy sample return day, and congratulations to all who work so incredibly hard on this mission, especially my dear friend Dante."
"God bless you all," he added.
Brian is an accomplished astrophysicist who has previously worked with NASA, including the New Horizons Pluto mission in 2019 which was the first spacecraft to explore Pluto up close. 
According to CNN, Brian helped mission leader Dante Lauretta to identify where to collect the sample, by creating stereoscopic images from the spacecraft's data.
Brian also shared the news of the samples' safe arrival on Earth on his website, "Today is the day – the long-awaited day – when the sample of a piece of material From Bennu – the asteroid most likely to hit the Earth in the future, is recovered to Earth," 
"This box when it is opened of material from the surface of Bennu can tell us untold secret of the origins of the universe, the origins or our planet and the origins of life itself."

Take your Radio, Podcasts and Music with you