Queen's Brian May teases "beautiful" new Christmas song with sneak peak guitar solo
Publish Date

Monday, 16 November 2020, 5:36PM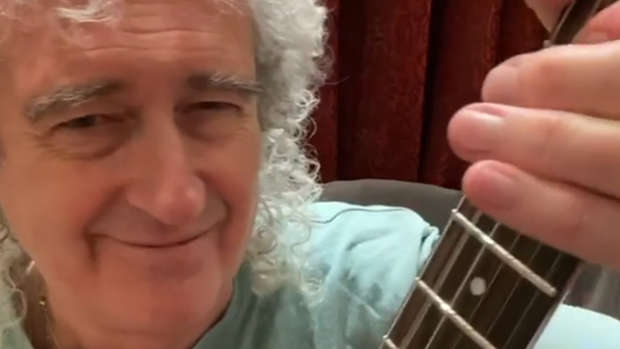 Throughout the global pandemic, Queen fans have been treated to a series of special micro-concerts by the legendary Brian May.
And now he has teased an epic guitar solo from a new Christmas song he is working on with Kerry Ellis from West End's We Will Rock You musical.
Taking to Instagram, May shared an up-close clip of him playing the original rift.
Alongside the video, the 73-year-old wrote: "Pre-emptive soloing! From one beautiful Christmas song!
"This might lodge the tune nicely in your head - ready for the release of the Kerry Ellis Christmas record!! Ft. Brian May, apparently. Soon!! Bri."
In the clip, the Queen legend wished fans a very early Merry Christmas before discussing the new song.
READ MORE:
• Never-before-seen pictures of Freddie Mercury released to mark his 70th birthday
• Watch how scarily accurate Rami Malek's portrayal of Freddie Mercury is in Bohemian Rhapsody
He said: "And that little piece is from a record called … oooh should I tell you?
"Well, it's a Christmas record and it will have the name of Kerry Ellis on it and features someone a lot like me."
We can't wait to hear it in full!