Rachel Hunter opens up about creating one blended family with Rod Stewart's other ex-wives
Publish Date

Wednesday, 11 September 2019, 12:20PM
When it comes to Rod Stewart and his ex-wives they are, surprisingly, all on excellent terms.
Just last weekend Rachel Hunter and Alana Stewart - who was married to the Maggie May singer from 1979 to 1984 and shares daughter Kimberly Stewart and son Sean Stewart with her ex-husband - stepped out together at the Wallis Annenberg Center for the Performing Arts in Los Angeles as each other's date.
And now Rachel - who was Rod's wife from 1990 to 2006 and shares children Renee Stewart and Liam Stewart with him - has opened up about the Stewart's blended family.
Referencing her split from the English singer, she said: "We were married to the same person. And when Rod and myself broke up, it was close to Christmas at the time, and we all have to get together as a family.
"There is no separate, you know, there has to be that type of unity and that type of support."
She continued: "The kids see each other as brother and sister, there are no step-this and step-that.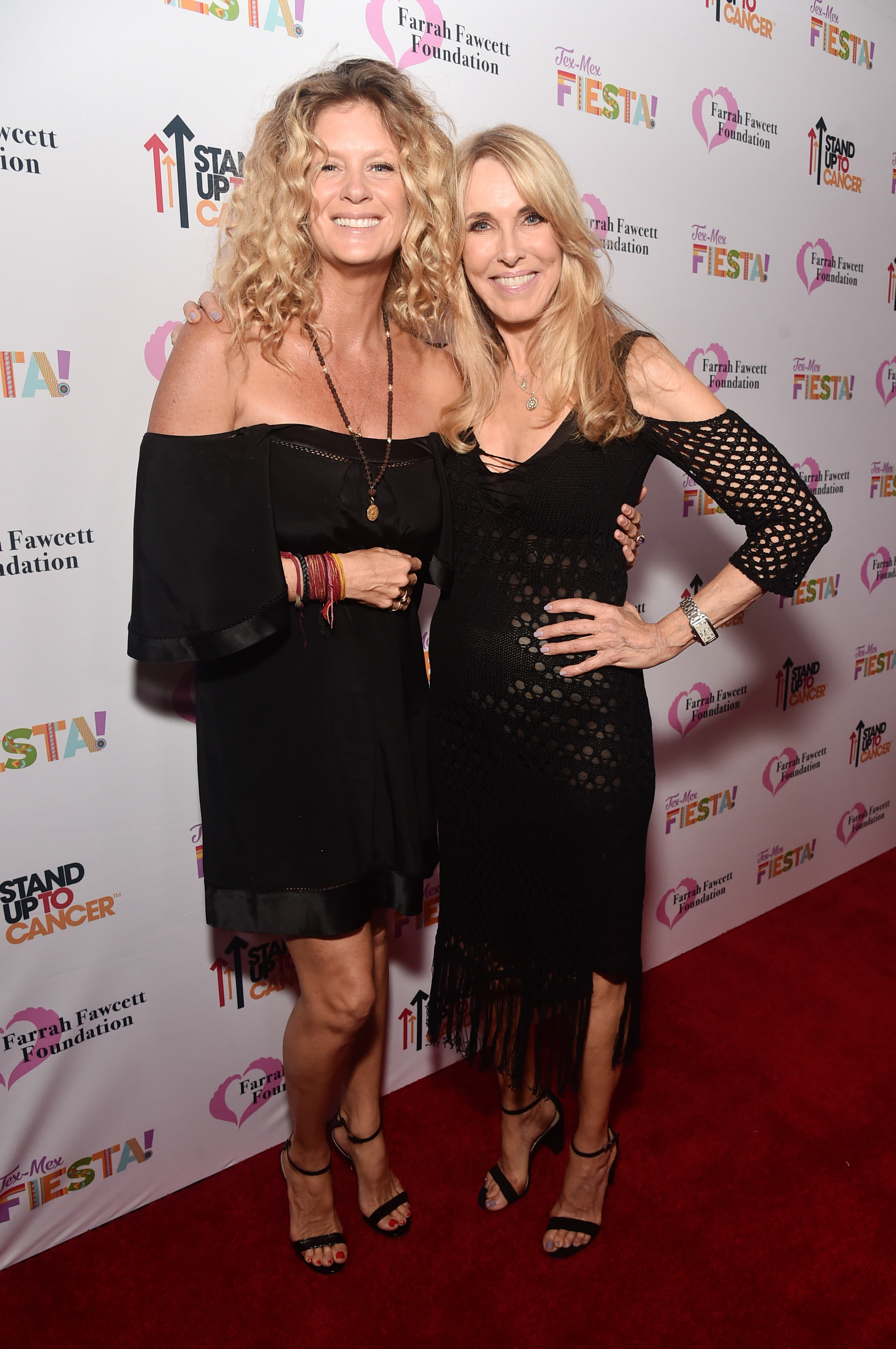 "There is a brother and sister unity, and it has always been that way from when I can remember being with Rod.
"I think it's part of being a woman and as a mother that you want the support for the brothers and sisters too.
"So that was something that was very fundamental when I was leaving, to make sure that that would stay intact and the relationships were always fostered."
The family recently met up for the 40th birthday of Alana and Rod's socialite daughter, Kimberly.
The 74-year-old rocker went viral after posing with his two former wives, his current wife Penny Lancaster - who he married in 2007 - and his ex-girlfriend Kelly Emberg (who he was with between 1983–1990) for one awesome blended family photo.
"#happybirthday @thekimberlystewart! Can't believe you are 40! You looked radiant last night! #birthdaybash. A mother's reunion!" Kelly captioned the happy snap on Instagram.
Meanwhile, Rod admitted he deeply regrets the way he used to break off relationships in his earlier days because it wasn't until Rachel walked out on him that he understood how devastating heartbreak could be.
READ MORE:
• Rod Stewart performs beautiful 'Forever Young' duet with his daughter
• Penny Lancaster shares a rare photo of Rod Stewart with all four of his sons
He said: "I haven't treated women badly but I'm not proud of the way I broke up relationships. I was a real coward.
"It wasn't like Phil Collins. I didn't send an email but I've left a lot of broken hearts. I've apologised or at least tried to since.
"When Rachel left me, I didn't have the tools to cope with a break-up. I went to pieces. It was terrible. If ever karma got me back, it was then.
"The other day, one of my boys had his heart broken and I said, 'Well, it's just as well it happened now because it happened to daddy late in life and I didn't have the hammer and nails and drill to deal with it'. You can't go over it, under it, round it. One of my daughters is in the same position right now having broken up with somebody. I told her: 'You've just gotta be brave, nothing lasts forever.' "