Red Wiggle Murray Cook has revealed the dark truth behind their signature 'Wiggles fingers' hand gesture
Publish Date

Wednesday, 1 May 2019, 4:15PM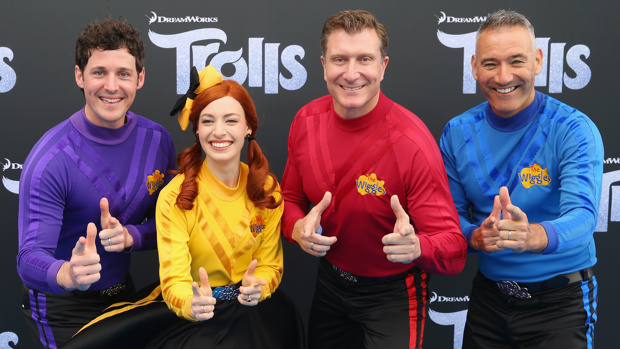 If there's one thing The Wiggles are known for - apart from their colourful skivvies and their catchy songs - it's their signature hand gesture.
You know the one ... when the Australian group wiggle their hands with their thumb and index finger out. 
But how the iconic hand gesture came about will shock you!
Speaking to SBS programme The Feed in Australia, The Wiggles' co-founder Murray Cook revealed that the hand gesture was created to show where the group's hands were when they were photographed with children.
Cook, who was the original red wiggle and is still involved in the group, said the move represents a sad reality for male childhood educators and entertainers.
"The thing of being a man in early childhood [education], when you're a teacher in early childhood, you have to be aware that you can be accused of things," he told host Marc Fennell.
"In photos for instance, if there are kids there, if you've got your hands doing this [Wiggles finger gesture], everyone sees where your hands are," he continued.
"It's a shame that it's an issue, but it's an issue and you have to protect yourself, as well."
We really weren't expecting that, but it makes sense!
Take your Radio, Podcasts and Music with you