Robbie Williams is reshooting his 'Rock DJ' music video to celebrate its 20th anniversary
Publish Date

Thursday, 20 August 2020, 1:42PM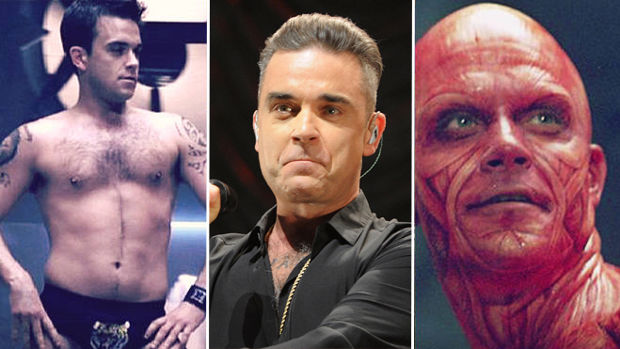 Twenty years ago Robbie Williams stormed to the top of the charts around the world with his track 'Rock DJ.'
With its catchy lyrics and the sample of Barry White's 'It's Ecstasy When You Lay Down Next to Me,' it's no surprise it is still a classic two decades on.
So to celebrate the song's 20th anniversary, it has been revealed the 46-year-old is set to recreate his controversial music video.
Video director Vaughan Arnell announced the 'Angels' hitmaker is planning on marking the occasion with a revamped version of the video, saying: "Rob's got an idea actually about him coming back to remake it. It's quite funny.
"I can't tell you what it is but there's talk about reshooting it in a really funny way."
READ MORE:
• Robbie Williams records new version of 'Come On Eileen' 38 years after Dexy's Midnight Runners
• Robbie Williams' wife shows off their daughter's incredible musical talents in sweet video
The 'Rock DJ' video, which took five days to shoot, caused controversy when it was released in July 2000.
It sees Robbie trying to impress a female DJ by stripping naked before peeling off his skin and muscles, ending up as a skeleton.
The video was never played in full on music channels such as MTV, with fans having to head to the star's website to see it all.
It also made the news for being banned in the Dominican Republic for "Satanism" and in Papua New Guinea for "cannibalism." 
The song reached number one in the UK, Ireland, Iceland, and New Zealand, as well as the top 10 in Australia, Austria, Germany, Italy, Norway, Spain, and Switzerland.