Robbie Williams is set to get a biopic about his life from 'The Greatest Showman' director
Publish Date

Wednesday, 24 February 2021, 2:05PM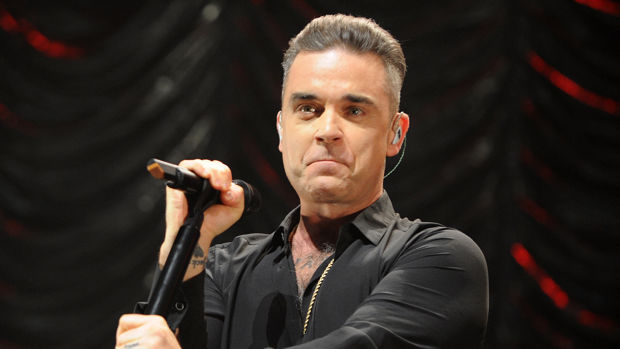 Following the likes of Freddie Mercury and Elton John having their life's story told in feature-length films, Robbie Williams is now getting his own biopic.
According to reports, the film from The Greatest Showman director Michael Gracey will tell the coming-of-age story of the 'Let Me Entertain You' hitmaker - who first rose to fame aged 16 as a singer with boyband Take That and then as a solo artist.
Titled Better Man, the movie will be based on conversations that Gracey, who also co-wrote the script, has had with Williams himself.
The film will feature some of the 47-year-old's hit songs, including 'Rock DJ' and 'Angels', but will be re-recorded "for the emotion of the moment."
READ MORE:
• Robbie Williams records new version of 'Come On Eileen' 38 years after Dexy's Midnight Runners
• Robbie Williams' wife shows off their daughter's incredible musical talents in sweet video
"As for how we represent Robbie in the film, that bit is top secret," Gracey told Deadline.
"I want to do this in a really original way. I remember going to the cinema as a kid and there were films that blew me away and made me say as I sat there in the cinema, 'I've never seen this before.'
"I just want the audience to have that feeling. It's so important when they watch this story, and look at the screen, that they literally think, I've never seen this before."
Production is expected to begin this summer.