Rod Stewart has opened up about his 'vintage car' sex life
Publish Date

Monday, 20 August 2018, 8:57AM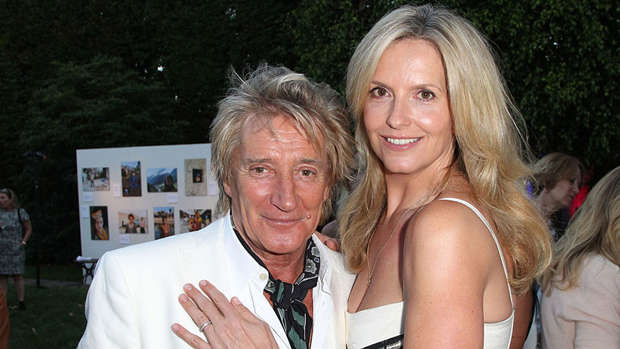 The 73-year-old singer still enjoys making love to his wife Lady Penny Lancaster but he thinks simple affection is just as "lovely".
He said: "You know, I love sex with my wife but I love just giving her a hug before we go to bed.
"Every night we have a kiss and a hug and that doesn't always lead to sex but it's still lovely."
And the 'Do Ya Think I'm Sexy?' hitmaker compared his prowess in the bedroom to being like a "vintage car".
He quipped to Event magazine: "Well, I need a bit of a start on the handle now, that's for sure. Like a vintage car."
The 'Maggie May' hitmaker - who has eight children and has been married three times - admitted he's ashamed of the "cowardly" way he ended some of his previous relationships.
He said: "I just didn't have the b*****ks. I didn't want the confrontation. It was a different era but that's no excuse really. I can be accused of being cowardly, and rightly so. I'm certainly not proud of it."
And he admitted he's apologised to some of the women he treated badly, including model Kelly Emberg, the mother of his 21-year-old daughter Ruby.
Asked if he'd said sorry, he said: "[To] a few of them, when I bump into them, yes. Especially my daughter Ruby's mum, who's an absolute diamond."
Rod and Penny have sons Alastair, 12, and Aiden, seven, and the youngest enjoys "dressing up as a lady" - something the 'Sailing' singer is happy to encourage, even though his wife isn't so keen.
READ MORE: 
He said: "Aiden is like me, a big romantic.
"He's been dressing up as a lady and I wanted to buy him a nice outfit for Christmas, but Pen said, 'Don't encourage him'.
"I've seen lots of kids dress up as girls when they're little. It doesn't mean anything. And anyway, if he's gay, so what? We need gay men in the world."
This article was first published on Bang! Showbiz and is reproduced here with permission.