Rod Stewart reunites with the four mothers of his children for awesome "blended" family photo
Publish Date

Sat, 24 Aug 2019, 4:40PM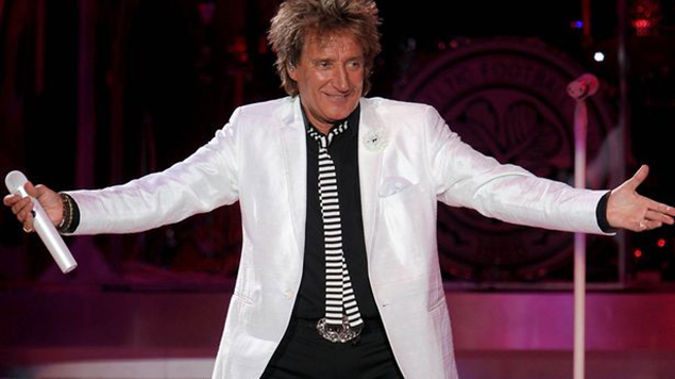 Rod Stewart reunites with the four mothers of his children for awesome "blended" family photo
Publish Date

Sat, 24 Aug 2019, 4:40PM
It's all about family for Rod Stewart.
In honour of his daughter Kimberly's 40th birthday, the 74-year-old rocker reunited with all four mothers to seven of his children for one awesome blended family photo.
Sharing a couple of pictures to Instagram, the legendary British musician could be seen posing alongside his first wife, actress Alana Stewart (1979–1984), his ex-girlfriend, model Kelly Emberg (1983–1990), his second wife, model Rachel Hunter (1990–2006) and his third and current wife, model Penny Lancaster-Stewart, who he married in 2007.
Kelly - who is mother to Rod's daughter Ruby, 32 - captioned the image: "#happybirthday @thekimberlystewart! Can't believe you are 40! You looked radiant last night! #birthdaybash. A mother's reunion!"
The 'Maggie May' hitmaker has eight children by five different women.
READ MORE:
• Rod Stewart performs beautiful 'Forever Young' duet with his daughter
• Penny Lancaster shares a rare photo of Rod Stewart with all four of his sons
The only one not pictured is the mother to his oldest child, Sarah, who was born in 1963 and raised by adoptive parents.
In the snap, Rod is pictured next to his current wife, Penny Lancaster, to whom he shares sons Alastair, 13, and Aiden, 8.
To the left of Penny is Alana, who is mum to the birthday girl Kimberly and 38-year-old son Sean.
To Rod's right is Kelly and Rachel, who shares 27-year-old daughter Renee and 24-year-old son Liam with the musician.