Rod Stewart to face a 'simple battery' charge after altercation in Florida
Publish Date

Wednesday, 8 January 2020, 12:23PM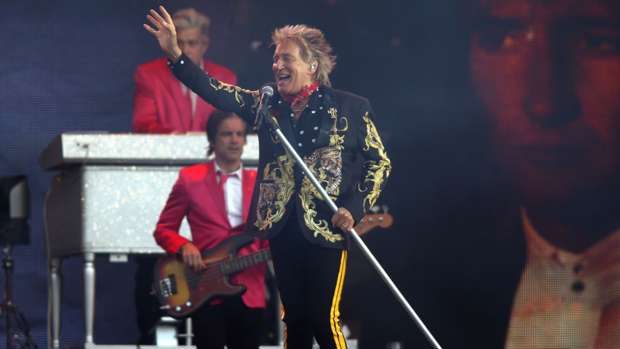 British crooner Sir Rod Stewart will appear in court later this year as he faces a simple battery charge after an altercation at an event in Florida. 
Stewart and his son Sean, are believed to have punched a security guard at a private event at The Breakers hotel in Palm Beach on New Year's Eve, after the two were denied entry into a private function. 
Security guard Jessie Dixon told Palm Beach police officers that Stewart's group was at the check-in table for a private party that they weren't authorised to attend, a police report said.
Dixon, 33, said the group began to get increasingly loud and obnoxious  which caused a scene. 
Dixon, told investigators he put his hand on the younger Stewart's chest and told him to back up and make space, the report said.
At this point Sean Stewart and Dixon got "nose to nose" before Dixon got shoved backwards by Sean and punched in the "left rib cage area" by Rod Stewart, 74, with a closed fist, according to reports. 
The officer said he viewed security footage at the hotel and determined that the Stewarts were the "primary aggressors."
Both Sean and Rod Stewart are facing simple battery charges and were issued notices to appear in court on Feb. 5.
Late last year, Stewart announced he'll embark on an Australian tour, playing eight venues around the country starting on 17th October, 2020.
As of yet, there has been no mention of any New Zealand shows.