SPOILER ALERT: Coronation Street character receives major pregnancy bombshell!
Section

News,

Publish Date

Thursday, 6 June 2019, 10:07AM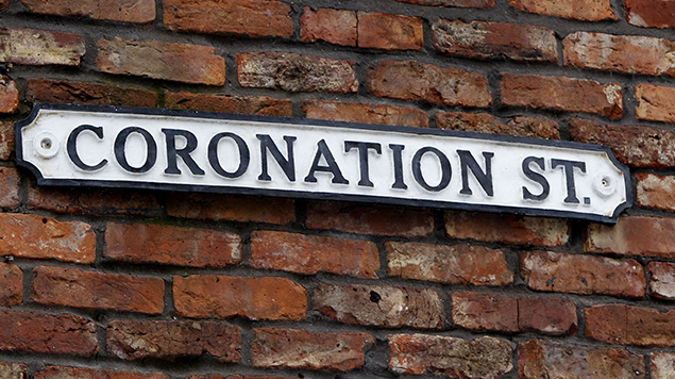 WARNING: This article contains Coronation Street spoilers.
There's a BIG shock coming for Gemma Winter (Dolly-Rose Campbell) and Chesney Brown (Sam Aston) on Coronation Street following the news she's pregnant.
In last night's episode in the UK, the young couple discovered that they're expecting not just one, but FOUR babies!
The storyline, which is a first for the long-running soap, saw a wide-eyed sonographer break the news to Gemma that she is pregnant with quadruplets.

Photo / ITV Coronation Street
Gemma - who is a twin herself - asked the sonographer if she was seeing twins on the screen.
"Not exactly twins, I'm sorry this is the first time I've ever ..." the sonographer replied.
"Don't tell me there's three in there?" a panicked Gemma questioned.
"There isn't three, there's four," she told her, as Chesney promptly fainted.
After Gemma asked a second opinion, a doctor delivered the news that she's indeed carrying "four placentas, four amniotic sacks and four foetuses."
READ MORE:
• Coronation Street's Alan Halsall shows off his impressive weight loss
• Coronation Street star Kym Marsh has revealed the real reason behind quitting after 13 years
Gemma, who is 10 weeks pregnant, was warned that with multiple births there's a risk of miscarriage, stillbirth and premature labour and that if she does decide to go ahead with the pregnancy she would have to have an ultrasound every two weeks and cesarean section at around 34 weeks.
"Risk of miscarriage with four babies is relatively high so we would offer selective reduction," said the doctor.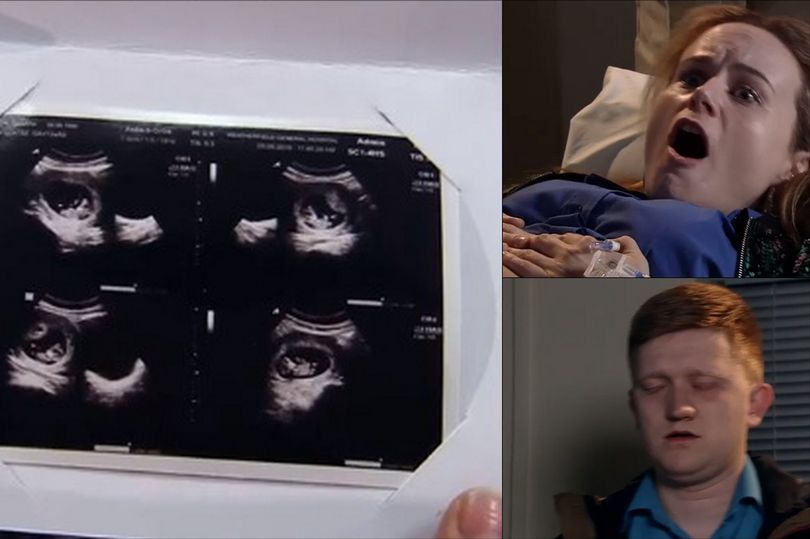 Photo / ITV Coronation Street
The character had the ultrasound after going to the hospital with hyperemesis gravidarum which left her feeling sick and exhausted.
Hyperemesis gravidarum also affected the Duchess of Cambridge during all three of her pregnancies while carrying Prince George, Princess Charlotte and Prince Louis.
Watch Coronation Street on Wednesday, Thursday and Friday from 9.30pm on TVNZ1.