Stevie Nicks thanks Taylor Swift for helping her grieve Christine McVie
Publish Date

Thursday, 25 May 2023, 10:01AM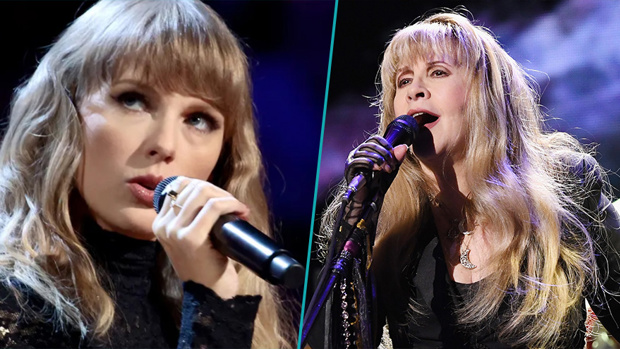 Legendary songwriter Stevie Nicks had some words of gratitude for a fellow artist.
During her recent concert in Atlanta, the "Landslide" icon took a moment to talk through her process of grieving her late bandmate, noting that a song from Taylor Swift's Midnights album has helped her through the hardship.
"Thank you to Taylor Swift for doing a favour for me, and that is, writing a song called 'You're on Your Own, Kid,'" Stevie, 74, said to the audience at State Farm Arena, according to a video shared to social media. "That is the sadness of how I feel."
Stevie referenced the song, "So, when it was the two of us, the two of us were on our own, kids, we always were," she added. "And now, I'm having to learn to be on my own, kid, by myself. So, you help me to do that. Thank you."
She described their friendship as one that could withstand periods of time without contact. "Even on the other side of the world, we didn't have to talk on the phone. We really weren't, you know, phone buddies," said Stevie.
"We'd go back to Fleetwood Mac, and we'd walk in and just be like, 'Little sister, how are you?' It was like never a minute had passed. Never an argument in our entire 47 years — never."
"You're On Your Own, Kid" is among the tracks on Taylor Swift's 2022 album, "Midnights."
On it, she sings: "'Cause there were pages turned with the bridges burned/Everything you lose is a step you take/So make the friendship bracelets/Take the moment and taste it/You've got no reason to be afraid/You're on your own, kid/Yeah, you can face this/You're on your own, kid/You always have been"
Christine died in November 2022, aged 79, following a brief illness.
The singer-songwriter and keyboardist's family announced her death on social media, writing at the time that she died at the hospital "following a short illness," surrounded by her family.
At the time, Nicks shared the poignant lyrics of the Haim song "Hallelujah," which tell of someone mourning a "best friend" who has "been with me all along."
In a hand-written note shared alongside a recent photo of her and McVie, the "Edge of Seventeen" singer wrote that she only learned of Christine's undisclosed illness a few nights before her death and that she'd wanted to fly to London to be by her side.
Stevie shared the hand-written lyrics to the 2020 track — which include "I had a best friend / But she has come to pass / One I wish I could see now" — and signed her note: "See you on the other side, my love. Don't forget me."

Take your Radio, Podcasts and Music with you