The best Chaser on The Chase has just been revealed - and it's pretty close between the top two
Publish Date

Friday, 25 June 2021, 4:46PM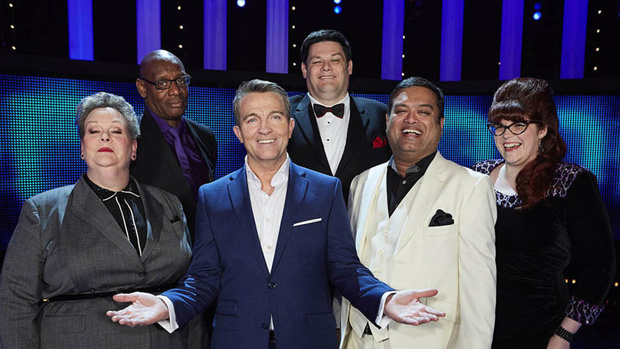 We all have our favourite Chaser on the hit TV show The Chase ... but who actually has the best record?
Thanks to the One Question Shoot fansite, the numbers are in and you may be surprised by the results.
Analysing success rates and the number of questions answered per minute, the quiz show favourite Anne Hegerty - aka The Governess - is the best chaser of the five.
In more than 350 episodes and 11 years since the show began, Hegerty has maintained an overall 82.4 per cent winning streak.
The 61-year-old has achieved 100% accuracy in 23 episodes of The Chase and has the highest amount of clean sweeps, which is when a Chaser manages to not get a question wrong in the Final Chase.
Hegerty can answer an average of 21.55 questions in two minutes - which is why she's so tough to beat when it comes down to that final chase.
But her colleagues aren't far behind her; Paul 'The Sinnerman' Sinha is only 0.1 per cent behind her in his winning streak.
READ MORE:
• Bradley Walsh left confused after The Chase contestant hilariously rushes off set
• The Chase's Mark "The Beast" Labbett storms off set and hits the wall after losing his game
He has earned a 100% success record in 11 shows.
Mark Labbett, known on the show as 'The Beast', comes in third place on the leaderboard, followed by Jenny 'The Vixen' Ryan.
Meanwhile, Shaun 'The Dark Destroyer' Wallace is at the bottom of the ladder, with an average of 75.1%.
Despite scoring an impressive 100% record in 12 shows, the lawyer once got more than half his questions wrong.
He can answer an average of 19.45 questions in two minutes, while the others can bank at least 21 in the same time.
So what can we take away from this?
Well, if you ever end up on The Chase, pray that you meet the Dark Destroyer.