The Chaser who has cost The Chase the most money has been revealed ...
Publish Date

Tuesday, 22 March 2022, 3:56PM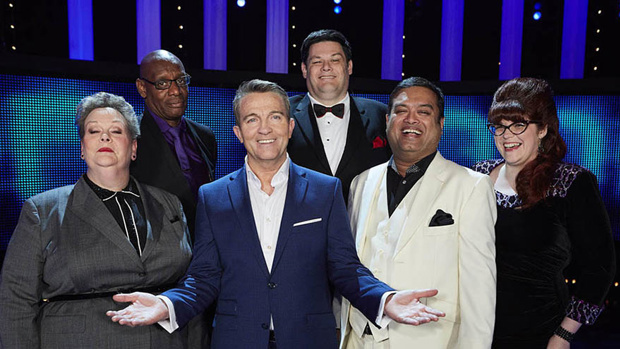 We all have our favourite Chaser on the hit TV show The Chase ... but who has actually lost the most money?
Thanks to the One Question Shoot fansite, the numbers are in and you may be surprised by the results.
In nearly 2,000 episodes, the Chasers combined have lost a whopping £9,774,051 to teams.
While Mark Labbett has been in the most episodes - 424 to date - he surprisingly hasn't lost the most money. 
Despite losing £2,321,552 to teams, The Beast has also taken the most away from teams with winnings of £5,668,905.
Anne Hegerty has lost £2,025,799, Paul Sinha has lost £1,963,300 and Jenny Ryan - who has only been on the show since 2015 - has only lost £800,000.
Darragh Ennis who is also very new to the show has only lost £126,000 while winning £383,800.
So who has lost the most?
READ MORE:
• Bradley Walsh left confused after The Chase contestant hilariously rushes off set
• The Chase's Mark "The Beast" Labbett storms off set and hits the wall after losing his game
Despite only being in 399 episodes, it's Shaun Wallace who's lost the most money.
Against him, players have won £2,537,400, while he's won £4,532,699.
His win rate is also the lowest of all the Chasers and stands at 69.4 per cent.
The Governess is the second-best Chaser with a win rate of 79.8 per cent - losing out to The Menace's impressive 84.8 per cent.
Behind Hegerty is Ryan in third, Sinha in fourth and Labbett in fifth.
So what can we take away from this?
Well, if you ever end up on The Chase, pray that you meet the Dark Destroyer.
Take your Radio, Podcasts and Music with you