The 'Downton Abbey' movie is coming to New Zealand TV screens in December!
Publish Date

Wednesday, 27 November 2019, 12:08PM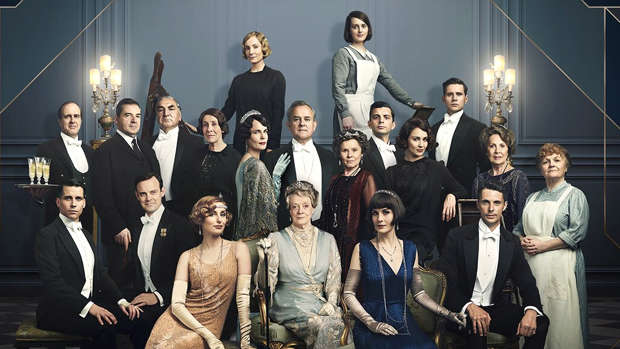 It's been five years since fans said goodbye to the beloved period drama, Downton Abbey.
But now the wait is almost over for those who didn't get to see the brand new Downton Abbey feature film in cinemas.
The new movie - which sees the return of all the beloved characters from the original TV series, including Robert Crawley (Hugh Bonneville), Violet Crawley (Maggie Smith), Mary Crawley (Michelle Dockery), Anna Bates (Joanne Froggatt) and Cora Crawley (Elizabeth McGovern) - will be available on Lightbox from Wednesday 11 December.
The film is set in 1927 - which is roughly 18 months after the TV series finished - and it follows the residents of Downton Abbey as they face a new crisis: the impending visit of King George V and Queen Mary.
The visit sends the staff, who must clean the country estate from top to bottom, into a panic while the residents gossip in anticipation of the royal visit.
The film was written by Julian Fellowes, who created the original TV series, and is directed by Michael Engler, who directed episodes of the show.
In an interview with Vanity Fair, Julian revealed that they drew inspiration from a real historical event - when the royal couple visited Wentworth Woodhouse in Yorkshire in 1912 - for the film.
"Downton is also in Yorkshire ... it seemed to me quite a good parallel, [and something] that the servants and the family would be equally as excited about," he told Vanity Fair.
"In a film, every story has to be resolved within that film, and you want a unifying bond in a film—so it isn't too scattered in its focus. That's what the royal visit has provided us—an event that involves everyone in the house. And they all have different responses and different duties, but they're all in that sense working towards the same end, which is that the visit should be a success. So we feel that being played out."