The Jeremy Kyle Show has been taken off air indefinitely following the death of a guest
Publish Date

Tuesday, 14 May 2019, 10:03AM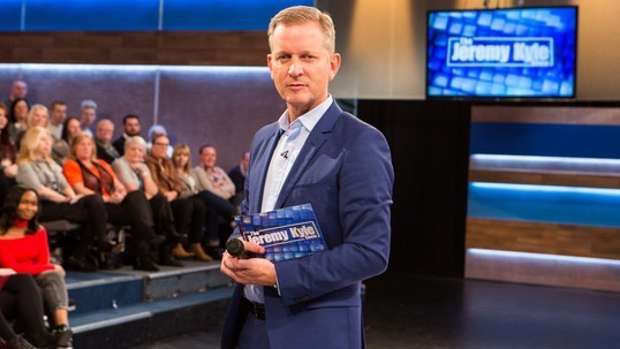 Warning: This article discusses a suspected suicide and could be distressing to some readers.
The Jeremy Kyle Show has been pulled off air by British broadcaster ITV and suspended indefinitely after a guest died shortly after filming.
All episodes of the programme from ITV's on-demand service have also been removed and the broadcaster will be carrying out an investigation into the episode.
An ITV spokesman said: "Everyone at ITV and The Jeremy Kyle Show is shocked and saddened at the news of the death of a participant in the show a week after the recording of the episode they featured in and our thoughts are with their family and friends. ITV will not screen the episode in which they featured.
"Given the seriousness of this event, ITV has also decided to suspend both filming and broadcasting of The Jeremy Kyle Show with immediate effect in order to give it time to conduct a review of this episode of the show."
The Daily Mail is reporting grandfather Steven Dymond was found dead after failing a lie detector test and being "humiliated and traumatised" on the popular show.
The 62-year-old was said to be distraught after failing the test, designed to establish whether he had been faithful to his partner.
His landlady told the publication that he was "sobbing and distraught" when he returned home after filming the show on May 2.
She said he was relying on the show to reunite him with his girlfriend.
"All he did was talk about her," she said.
"Everything was about his girlfriend. He really admired and loved her to the core. He was like a lost puppy. He was desperate to prove himself."
The long-running talk show sees host Kyle help guests talk through their personal issues in front of a studio audience.
More than 3000 episodes of The Jeremy Kyle Show have been shown on British TV since July 2005.
Producers claim guests are asked before each show how they would deal with potential outcomes to enable the team to assess their possible reactions.
The show also has various aftercare provisions for guests, including mental health nurses, counsellors and therapists who can help them following their appearance.
The Jeremy Kyle Show screens in New Zealand on TVNZ2, weekdays at 12.30pm. TVNZ has said it will continue to air the show, however, they are speaking to ITV about the upsetting incident and won't screen the episode in question.
WHERE TO GET HELP:
If you are worried about your or someone else's mental health, the best place to get help is your GP or local mental health provider. However, if you or someone else is in danger or endangering others, call police immediately on 111.
OR IF YOU NEED TO TALK TO SOMEONE ELSE:
• 0800 543 354 (0800 LIFELINE) or free text 4357 (HELP) (available 24/7)
• https://www.lifeline.org.nz/services/suicide-crisis-helpline
• YOUTHLINE: 0800 376 633
• NEED TO TALK? Free call or text 1737 (available 24/7)
• KIDSLINE: 0800 543 754 (available 24/7)
• WHATSUP: 0800 942 8787 (1pm to 11pm)
• DEPRESSION HELPLINE: 0800 111 757 or TEXT 4202