The Osbournes have announced they're in talks to revive their reality TV show
Publish Date

Friday, 1 May 2020, 5:15PM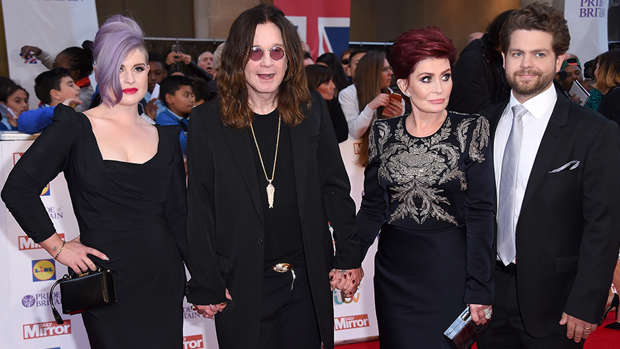 Jack Osbourne has confirmed he could be set to return to screens alongside his parents Ozzy and Sharon Osbourne, and sister Kelly Osbourne, for a revival of their reality show, The Osbournes.
Speaking on the iHeartRadio podcast The Big Ticket, the 34-year-old television personality - who was diagnosed with multiple sclerosis in 2012 - said: "I would be lying to say the conversations haven't been coming up recently.
"The only thing, and what I struggle with, is we don't all live together. One thought I've had is, why don't we all just move in together for two months? It's 20 years later; we're all moving back into the house together."
Before joking a reboot of the show - which originally aired from 2002 to 2005 - could take some time to make it to air, because he won't take part unless he gets paid enough money to cover the "monstrous therapy" he'll need after spending that much time with his family.
Jack's revelation comes after Kelly told people.com: "Right now there's another offer on the table and I think this is the closest we've ever come to accepting one. But whether that will happen or not, I don't know."
She explained: "We've got other people to think about. My brother's got three kids. Do we want that life for them without them being old enough to choose if they want to do it or not like my brother and I were."
READ MORE:
• Ozzy Osbourne and Elton John release beautiful new duet titled 'Ordinary Man'
• Ozzy Osbourne reveals the hilarious message he wants etched on his tombstone
Kelly was just 15 years old when the show launched on MTV and she couldn't believe how successful it was with viewers.
She said: "The first season was such a magical time in my family's life because we had no idea what we were doing. We had no idea that the show would be so successful.
"I think that is the most raw and vulnerable you will see any family on TV. And then it all kind of was like an explosion of too much reality for us."