The royal Christmas decorations
Section

News,

Publish Date

Wednesday, 5 December 2018, 9:00AM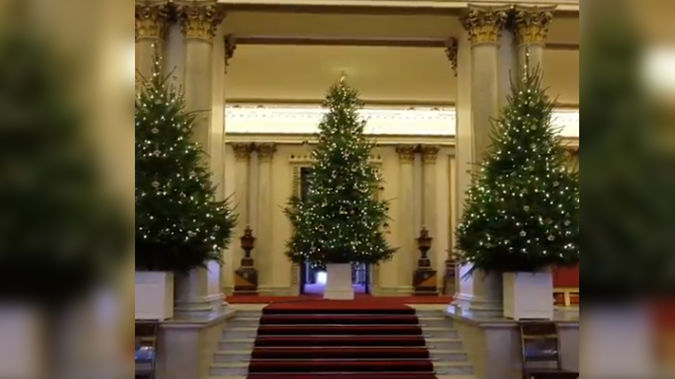 While Melania Trump is surrounding the White House with unusually red Christmas trees, the royal family are taking a more traditional approach with their decorations this year and have opted for a few green Christmas trees.
In true royal family style, Marble Hall has been transformed into a Christmas wonderland covered in lights, crowns, and little royal carriages.
They shared a video of their work on the official royal family Twitter account:
What a beautifully decorated hall! 
READ MORE: 
The royal family will all be spending Christmas together this year despite the tensions that are reportedly building between William and Harry. 
The Queen is even breaking royal protocol by inviting Meghan Markle's mother to the official celebration, an invitation that is usually reserved for family members only.
While the majority of royal fans are celebrating the Christmas trees being put up, a few have complained that it's too early.
What do you think?