The secret celebrity cameo we all missed in Bohemian Rhapsody ...
Publish Date

Friday, 14 June 2019, 2:03PM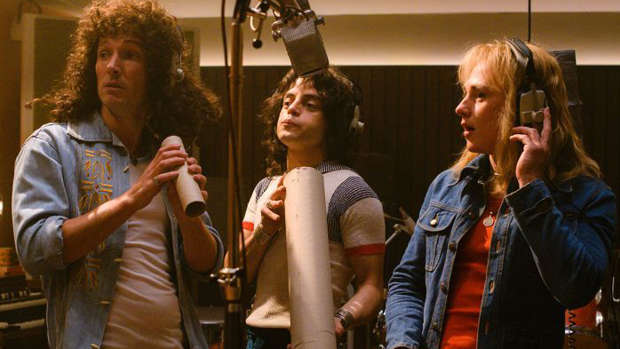 WARNING: This story contains spoilers.
By now, you've probably seen the spectacular Queen biopic Bohemian Rhapsody once ... if not twice.
So it will come as no surprise the film has become a global sensation, which cleaned up at the Golden Globes last weekend.
But one fun fact that has surprised fans, is the secret cameo from Adam Lambert!
His appearance wasn't an easy one to spot thanks to heavy makeup which left him unrecognisable, but a few eagle-eyed viewers had their suspicions.
And now the American Idol alum has taken to social media to confirm the cameo.
"Who is he?" the pop star joked, alongside a picture of his character.
So when, exactly, does 36-year-old pop up in the film?
It was a blink-and-you'll-miss-it moment when Freddie Mercury embarks on his first American tour with the rest of the band.
While Freddie talks to his girlfriend Mary Austin on the phone in a parking lot, a bearded Lambert wearing a trucker hat walks by and makes pointed eye contact with him, leading to a same-sex rendezvous in the truck stop bathroom.
Asked how the part came about, Adam said that it was Queen's idea.
"I was in London working with the band, and they said, 'Hey, do you want to play this little part?'"
"There was no script," he continued. "I asked them not to put me in the credits, it's just a good surprise. They put a big moustache on me and a wig and that hat, so you can't really even tell it's me."
"It was kind of just for fun," he added.
Lambert has been appearing on stage with Queen since 2011 after first performing with the band on the finale of "American Idol" in 2009.
Time to go rewatch the film!