The setlist that Elton John will most likely play when he performs in New Zealand
Publish Date

Thursday, 13 September 2018, 11:41AM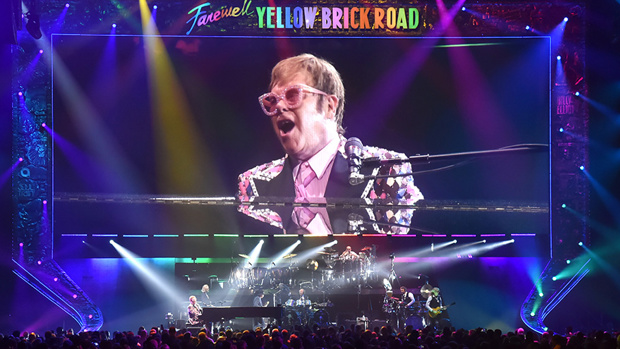 Just last night Elton John kicked off possibly the world's longest farewell tour with a show in Allentown, Penn.
It was a career spanning 24-song show that dug up some gems that we haven't heard in a long time. 
"This is quite a night for us – and for me, especially – because this has been two-and-a-half years in the making," John explained early in the night.
Elton opened with the fan favourite, 'Benny and the Jets' and things only got better from there.
"I've had the most wonderful time, making records, touring, playing with the band," John said as the show was nearing its end. "It's been an incredible journey, and one that I've enjoyed so much."
READ MORE: 
Here's the full setlist from the show last night, and it's most likely the one that's he's going to bring over here. 
1. "Bennie and the Jets"
2. "All the Girls Love Alice"
3. "I Guess That's Why They Call it the Blues"
4. "Border Song"
5. "Tiny Dancer"
6. "Philadelphia Freedom"
7. "Indian Sunset"
8. "Rocket Man"
9. "Take Me to the Pilot"
10. "Someone Saved My Life Tonight"
11. "Levon"
12. "Candle in the Wind"
13. "Funeral for a Friend / Love Lies Bleeding"
14. "Burn Down the Mission"
15. "Believe"
16. "Daniel"
17. "Sad Songs (Say So Much)"
18. "Don't Let the Sun Go Down on Me"
19. "The Bitch is Back"
20. "I'm Still Standing"
21. "Crocodile Rock"
22. "Saturday Night's Alright for Fighting"
23. "Your Song"
24. "Goodbye Yellow Brick Road"
Take your Radio, Podcasts and Music with you