These popular hummus brands have just issued a recall on their products over a possible Salmonella contamination
Publish Date

Thursday, 2 March 2023, 10:51AM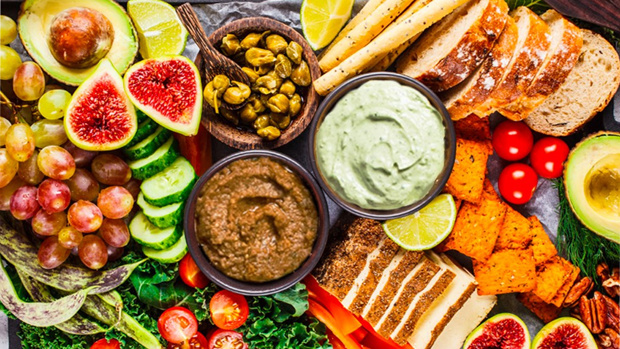 If you've purchased any Lisa's, Greater! or Prep Kitchen hummus or tahini products you need to be careful.
The brands have just issued a recall for their products containing tahini after it was revealed it has a possible salmonella contamination.
In a statement, New Zealand Food Safety deputy director-general Vincent Arbuckle said: "Salmonellosis can be serious, so it is important that people do not eat these products.
"Symptoms appear within 12 to 72 hours and include abdominal cramps, diarrhoea, fever, headache, nausea and vomiting."
Arbuckle said the symptoms usually last between four to seven days but can go up to 10 days if the illness is more severe.
"If you have consumed any of these products and are concerned for your health, contact your health professional or Healthline on 0800 611 116," Arbuckle said.
The Lisa's, Greater! and Prep Kitchen brand products that are sold in supermarkets and retail outlets throughout New Zealand have since been removed from the stores, however, they had been on the shelves for several weeks.
The list of products that have been recalled are:
Greater! Hummmmus Beetroot
Greater! Hummmus! Glorious Butternut
Greater! Hummmus! Roasted Garlic
Lisa's 2 in 1 Beetroot Hummus and Kiwi Onion Dip
Lisa's 2 in 1 Mexican Nacho Hummus and Jalapeno Popper Dip
Lisa's 2 in 1 Sweet 'N' Smokey BBQ Hummus and Dill Pickle Hummus
Lisa's Hummus Beetroot with Roasted Cashews
Lisa's Hummus Caramelised Onion
Lisa's Hummus Chargrilled Capsicum
Lisa's Hummus Gloriously Garlic
Lisa's Hummus Jalapeno and Lime
Lisa's Hummus Kumara with Coconut and Tumeric
Lisa's Original Hummus
Lisa's Original Hummus with Garlic and Lemon Gluten Free
Lisa's Smokey Hummus with Garlic and Tahini Gluten Free
Lisa's Toppings Creamy Hummus with Dukkah and Pistachio
Lisa's Toppings Kumara Hummus with Pumpkin Seeds
Prep Kitchen Beetroot Hummus with Roasted Cashew
Prep Kitchen Natural Hummus
Prep Kitchen Original Hummus with Garlic and Lemon
Prep Kitchen Tahini
The products can be returned to the place of purchase for a refund.
Take your Radio, Podcasts and Music with you