TVNZ Breakfast's Matty McLean wins the 2019 Personality of the Year
Publish Date

Friday, 22 November 2019, 12:52PM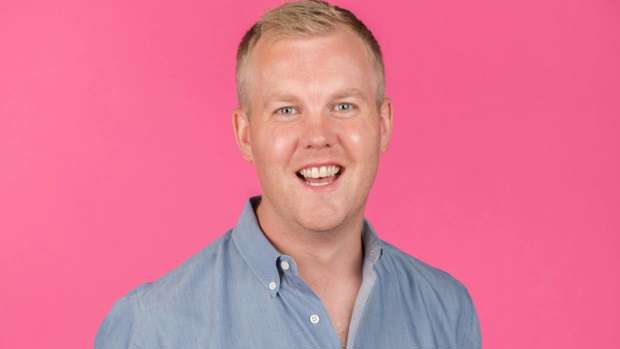 New Zealand's best and brightest TV stars were honoured last night at the New Zealand Television Awards.
It was a big night for TVNZ, which nabbed half of the 26 awards presented at the industry's annual celebration.
But it was an even bigger night for Breakfast host Matty McLean, who was crowned the 2019 Personality of the Year!
The TV Personality of the Year is the only award of the evening determined by a public vote - so it's no surprise McLean took out the title.
READ MORE:
• Jenny-May Clarkson helps John Campbell as he suffers an on-air malfunction
• TVNZ Breakfast's Hayley Holt accidentally drops the F-bomb during LIVE broadcast
​Apart from a brief stint living in London in 2016, the 33-year-old has been on our screens for 12 years.
However, this year is easily McLean's biggest year as he won the hearts of the nation on Celebrity Treasure Island, all while keeping up with his day-to-day duties as Breakfast's weather presenter and a regular stand-in on Seven Sharp.
Breakfast is on TVNZ1 weekdays from 6am-9am.
Full list of winners:
NZ On Air Best Drama Series
Mark Beesley, Kelly Martin, Chris Bailey, James Griffin
Westside
South Pacific Pictures (Three)
Images & Sound Best Feature Drama
Michael Bennett, Jane Holland, Chloe Smith, Kelly Martin, Chris Bailey
In Dark Places
South Pacific Pictures and 10000 Company (TVNZ 1)
Best Factual Series
Owen Hughes - Uncharted with Sam Neill
Frame Up Films (Prime TV)
NZ On Air Best Documentary
Gaylene Preston, Catherine Madigan
My Year with Helen
Gaylene Preston Productions (Three)
Best Original Reality Series
Carmen J Leonard, Susan Leonard, Annabelle Lee-Mather, Philip Smith
The Casketeers
Great Southern Television (TVNZ 1)
Stage & Screen Travel Services Best Format Reality Series
John McDonald, Hayley Cunningham, Charlotte Hobson
Dancing with the Stars S8
MediaWorks NZ (Three)
Best Lifestyle Programme
Piri's Tiki Tour
Hokianga
Pango Productions (Māori Television)
Best Current Affairs Programme
Melanie Reid, Paul Enticott, Mark Jennings, Tim Murphy
Newsroom Investigates
Newsroom
Best Web Series
Jazz Thornton, Alex Reed, Cass Avery
Jessica's Tree
Augusto (NZME)
NZ On Air Best Children's Programme
Phil Brough, Matt Heath, Orlando Stewart
Welcome to Cardboard City
Vinewood Animation Studio (TVNZ HEIHEI)
Te Māngai Pāho Best Māori Programme
Carmen J Leonard, Susan Leonard, Annabelle Lee-Mather, Philip Smith
The Casketeers S2
Great Southern Television (TVNZ 1)
Te Māngai Pāho Best Reo Programme
Kereama Wright, Mana Epiha, Megan Douglas
Waka Huia - Rereata Makiha
Scottie Productions (TVNZ 1)
NZ On Air Best Pasifika Programme
Tuki Laumea, Lisa Taouma
1918: Samoa & The Talune - Ship Of Death
Tikilounge Productions (The Coconet)
Best News Coverage
Newshub News Team
Christchurch Mosque Shootings
MediaWorks NZ (Three)
Monstavision Best Sports Programme
Brian Hitchcock, Dean Pooley, Gareth Thorne, Simon Head, Mark Malaki-Williams
Keeping the Faith: 25 Years of the Warriors Ep 1
Sky Sport (Sky NZ)
Best Live Event Coverage
TVNZ
The National Memorial Service
TVNZ (TVNZ 1)
Best Comedy/Comedy Entertainment Programme
Browynn Bakker, John McDonald
Funny Girls Suffragette Special
MediaWorks NZ (Three)
Best Director: Documentary/Factual
Gaylene Preston
My Year with Helen
Gaylene Preston Productions (Three)
Screen Auckland Best Director: Drama
Michael Bennett
In Dark Places
South Pacific Pictures and 10000 Company (TVNZ 1)
Huawei Mate30 Pro Best Actress
Danielle Cormack
Fresh Eggs
Warner Bros. New Zealand (TVNZ 2)
Best Actor
Mike Minogue
Wellington Paranormal
New Zealand Documentary Board Ltd (TVNZ 2)
Reporter of the Year
Paula Penfold
Stuff Circuit
Stuff NZ
Huawei Mate30 Pro Best Presenter: Entertainment
Anika Moa
Anika Moa Unleashed S2
Rogue Productions (TVNZ OnDemand)
Best Presenter: News & Current Affairs
Hilary Barry
Christchurch Terror Attack
TVNZ (TVNZ 1)
Woman's Day Television Personality of the Year*
Matty McLean (Breakfast, TVNZ 1)
*Winner decided by public vote via Woman's Day & nowtolove.co.nz
Huawei Mate30 Pro Television Legend
Shortland Street
South Pacific Pictures (TVNZ 2)