TVNZ's Wendy Petrie shares heartfelt message to her fans following her viral TikTok dance
Publish Date

Friday, 24 September 2021, 3:49PM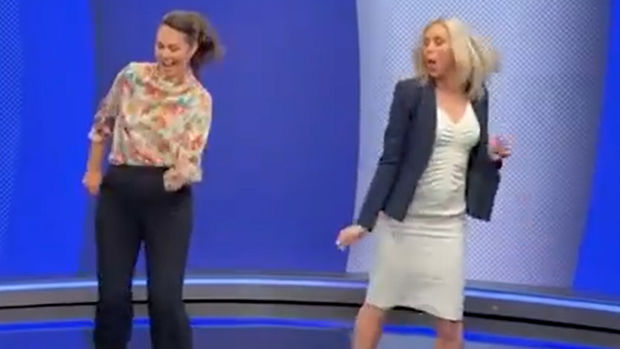 This week, TVNZ's Wendy Petrie and Renee Wright went viral on social media after showing off an impressive TikTok dance routine set to Mariah Carey's 'Fantasy.'
And now Petrie has shared a heartfelt message to her fans after receiving an outpouring of support for her moves.
"Thank you so much for all your kind comments," the much-loved broadcaster wrote, detailing how her background as a dancer once left her worried about her credibility.
"I used to be so worried that being a dancer/cheerleader as a teenager and through university would stop me from being a credible, serious journalist.
"I'm glad now I have the courage to be me."
Petrie trained as a dancer and starred as a cheerleader in Auckland rugby's 91FM troupe.
She revealed that her training as a dancer was actually a boon for her high-pressure roles in front of the camera.
"My background as a trained dancer actually helps me so much as a news anchor, as so much of being on air, is performance based and under intense pressure. So thanks again for your support!"
TVNZ's presenters are currently split into two alternating teams while Auckland's Covid 19 alert levels are at three and four.
Petrie co-anchored TVNZ's 1 News 6pm bulletin with Simon Dallow for 14 years - when she took over from Judy Bailey in 2006 - but her position was made redundant last year when the broadcaster restructured.
Since then she has regularly returned to screens as a presenter across TVNZ's shows.