Valerie's gender reveal
Section

News,

Publish Date

Tuesday, 4 December 2018, 9:08AM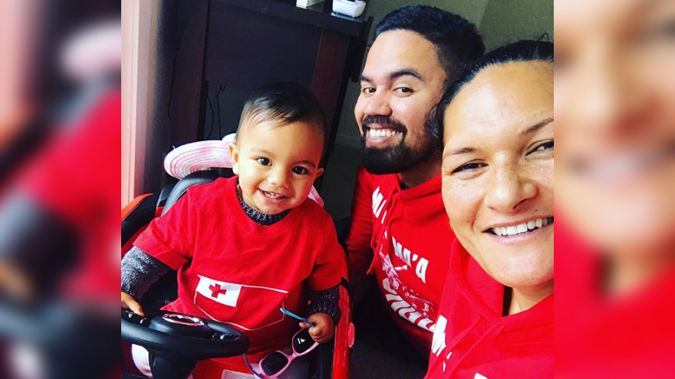 Valerie Adams has never been one to keep her baby news quiet.
From the announcement of Kimoana Josephine with the picture of the adorable little Nikes, to Val's announcement of her latest baby, using a cute little sign, we're always the first to know. 
Keeping with tradition, Valerie has revealed the gender of the baby that she is expecting with her husband Gabriel using another adorable Instagram post.
Perched on a little seat and wearing an "I Love Mummy" top, Kimoana cheekily poses with a "Baby bro is on the way!" sign.
READ MORE: 
Kimoana's "baby bro" will be due around April next year judging by a post that Valerie put up a few days ago.
READ MORE: 
She posted the very impressive workout video with the caption: "20 weeks pregnant with #2 and still moving ok in the gym. Before someone has a go at me for lifting heavy, I've done this before and my body is used to this. I have also modified a lot and dropped the load that I'm lifting."
We can't wait to see Kimoana's baby bro!