Brad's skydive
Section

News,

Publish Date

Wednesday, 9 January 2019, 2:44PM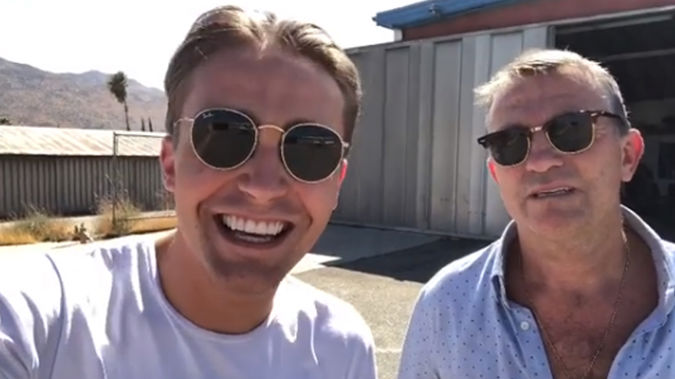 Jumping out of a plane alongside your son isn't something that a lot of people can say that they have done - but Bradley Walsh now can!
In a trailer that Bradley posted to his Instagram on the 27th of December, the father and son duo can be seen taking on America and living life to the fullest, despite Bradley's fears.
Watch it here:
He captioned the hilarious post: "Hello Instas !! Wednesday the 2nd of Jan at 8pm. "Breaking Dad" . My son Barney's idea to take me out of my normal regime and make me do stuff I don't want to do !!! Kids eh ? Who'd have 'em .....frightening . Happy New Year everyone XXX"
He then posted this clip of himself with a "face like a slapped bum" alongside Barney as the two prepare to jump out of a plane.
These two are too good together, we can't wait to watch the show! 
WATCH MORE: 
If you want to watch the full series with Barney and Bradley, you can watch it here.