Why Toni was on 1 News
Section

News,

Publish Date

Thursday, 18 October 2018, 12:10PM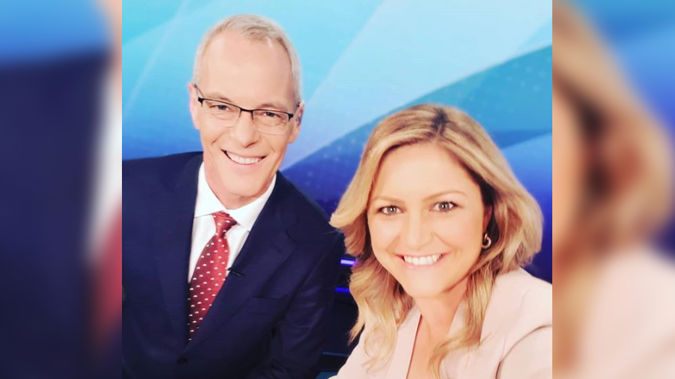 You might have noticed that someone else was sitting in Wendy Petrie's seat last night on 1News.
Former Seven Sharp co-host Toni Street took her place last night while Petrie was on annual leave.
Fans were delighted to see a familiar face filling in alongside Simon Dallow for the 6-PM bulletin.
Lucy Ewen, a TVNZ spokeswoman, told the Herald that Toni was just filling in for Petrie as a temporary replacement while the usual host was on leave.
"Wendy is just on leave and it's not uncommon for different presenters to fill in," she said.
"Toni is still a regular on Seven Sharp and does indeed often present the sports news on 1News."

After the programme ended at 7pm, Street uploaded a selfie with Dallow to Instagram and said it was an "exciting night".
READ MORE: 
"Exciting night presenting my first ever 6pm news bulletin filling in for @wendytvnz tonight," Street wrote.
"When I started at TVNZ nearly 12 years ago I never thought this would be in my future! #fillin #firstnight #onenews #gladitsdone".
Her followers were quick to congratulate her, one commenting, "You did fab Toni, always a pleasure to watch".
"You were awesome Toni! Love seeing you back on our screen," said another.