Bride's D.I.Y bouquet
Section

Publish Date

Thursday, 3 May 2018, 1:10PM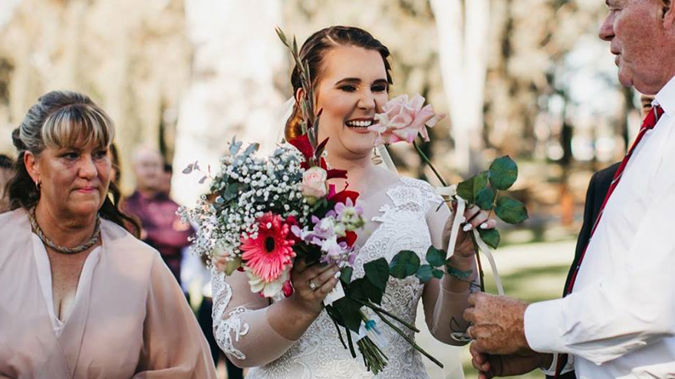 Sometimes weddings can feel a little un-personal and not as special as they're meant to be, except one bride called Riannon decided to walk down the aisle without a bouquet.
As she passed her guests down the aisle, they each handed her a flower they'd been asked to bring.
When Riannon got to the end of the aisle she had a beautiful arrangement of flowers, some from the garden, some from the shops, there were orchids and roses. Her Mum then handed her a ribbon which was made up of Riannon's Nan's hanky to tie the bouquet.
Scroll through the beautiful pictures below!
-SheShopped