International competition finds the 'World's Ugliest Dog'
Section

Publish Date

Tuesday, 27 June 2017, 4:03PM
The mangiest of mutts have gathered together in the hopes of winning a very peculiar "beauty" contest for the coveted title of the World's Ugliest Dog.
The annual contest brings together the most unattractive dogs from all over the globe and this year's contest was no different.
Entrants included dogs with permanently stuck-out tongues, squashed faces, patchy fur, excessive drool and some seriously droopy features.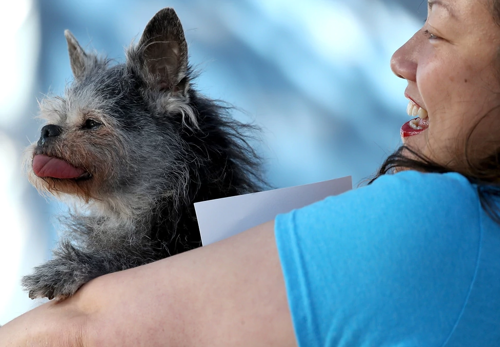 Despite their appearances, the dogs are clearly adored by their proud owners, who were all hoping to take home $2,050 for first prize in the competition held at the Sonoma-Marin Fair, in Petaluma, California.
Erin Post, CEO of the fair, told the Daily Mail: "We're proud to celebrate all dogs and pets by showing that no matter their imperfections, they are adoptable, lovable and a great addition to any family."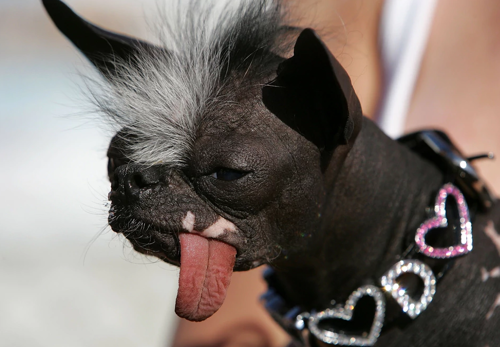 But only one dog could take home the title of the ugliest and this year that was Martha, who is certainly lovable in her own right.
According to head judge, Brian Sobel, Martha made it through strict judging criteria.
The first test was based on audience reaction as they witnessed the unique appearances of the dogs for the first time.
The second was the love the owners showed for their strange-looking pets. And judging by this photo of Martha and her owner Shirley, the pair knocked it out of the park.
Martha's brush with fame isn't over yet. As part of her win she'll be flown to New York for media appearances and photo shoots.