The new Coro St set
Section

Publish Date

Tuesday, 13 March 2018, 4:36PM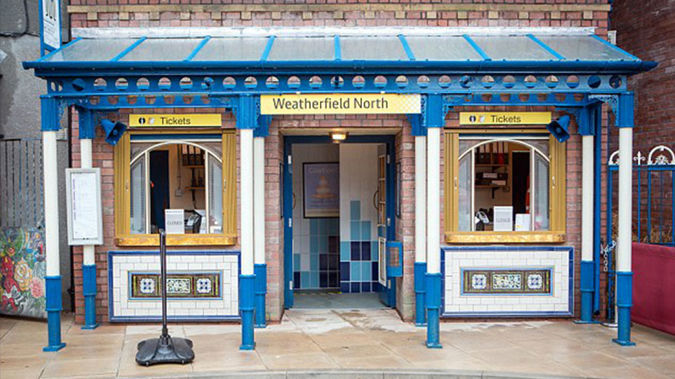 For 57 years Weatherfield residents have had to make do with the Rovers Return and the corner shop.
But from April Coronation Street moves into the 21st century, as ITV unveil the much anticipated set extension for their flagship soap.
Named Victoria Street, the extended exterior set includes such modern conveniences as a Co-op, a Costa Coffee and even a tattoo parlour, giving it an air of gentrification.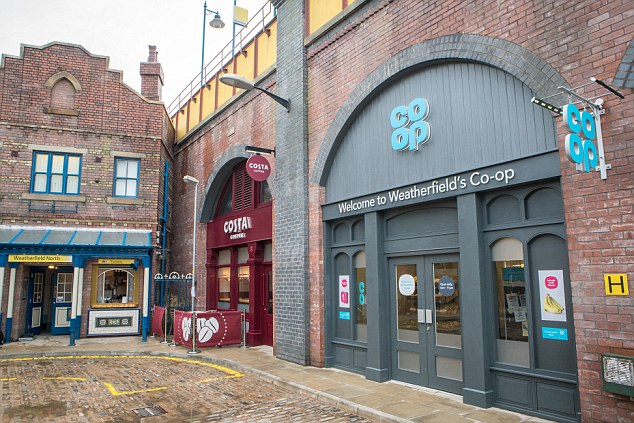 For years the area surrounding Corrie's terraced houses, Rovers Return, corner shop, cafe and newsagents has existed only in the viewers' imagination, but from April 20 fans will be able see what life is like beyond the cobbles.
One hundred and fifty thousand working hours and a workforce of 1,000 have resulted in a swish new retail area for Weatherfield as well as a tram stop and a police station, which should come in handy given the soap's penchant for a gritty storyline.
Viewers will see residents heading to the local Co-op for the weekly shop or popping into Costa Coffee (a result of product placement deals), while the Rovers has some competition from trendy new bar and restaurant Speed Daal.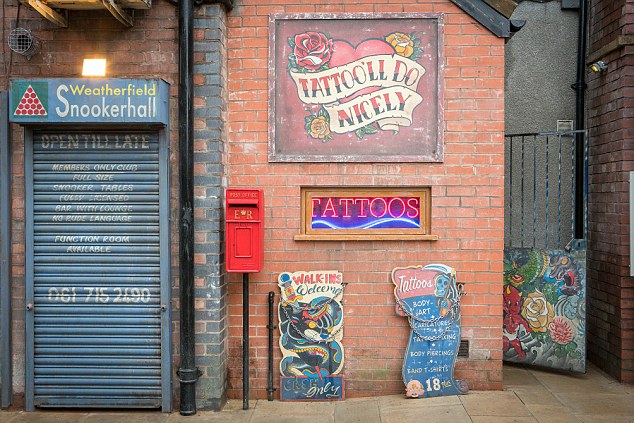 A modern two storey police station will eventually have a reception, cells, corridors and interview rooms. 
While Nuttalls brewery building houses a production construction workshop, utilising the large interior space.
There's even a colourfully decorated tattoo parlour, Tattoo'll Do Nicely, next door to a snooker hall.
Meanwhile, the 22 victims of the Manchester Arena bombing have been remembered with a permanent memorial on the new Coronation Street set. 
The ITV soap's new-look set features a mosaic-covered memorial bench taking pride of place in an urban garden in memory of those who died, with a special mention for Corrie superfan Martyn Hett.
Mr Hett, who was such a big fan of the show he had a tattoo of Weatherfield stalwart Deirdre Barlow on his leg, was among those killed when suicide bomber Salman Abedi detonated a device as crowds left an Ariana Grande concert in May.
His family were among the first people to see the new set last week before it was officially unveiled on Monday in the presence of Corrie stars.
The plaque on the bench reads: 'For Martyn and all those who lost their lives on the 22nd of May 2017. We stand together.'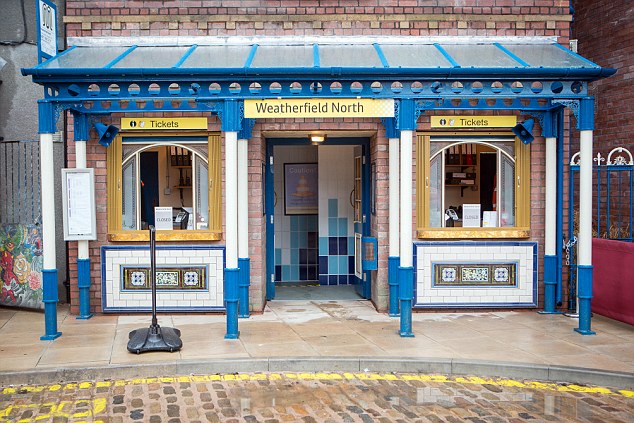 Corrie star Lucy Fallon, who plays Bethany Platt, told the Press Association: 'I think that, especially because Martyn was a massive fan of the show, it's important for his family to have that tribute to him and all of the other victims and the survivors and everybody that was involved. And just for Manchester in general.'
Sarah Platt actress Tina O'Brien said it is the first time the programme has made 'an actual conscious effort to go, "This happened in Manchester."'
'We are showing that we support the people that were involved in this, so I think it's lovely,' she added. 'I was saying it would be really nice if the survivors could be allowed to come and have a look around, visit and see it as well.'
Daily Mail