Diana's view of the wedding
Section

Publish Date

Wednesday, 23 May 2018, 5:06PM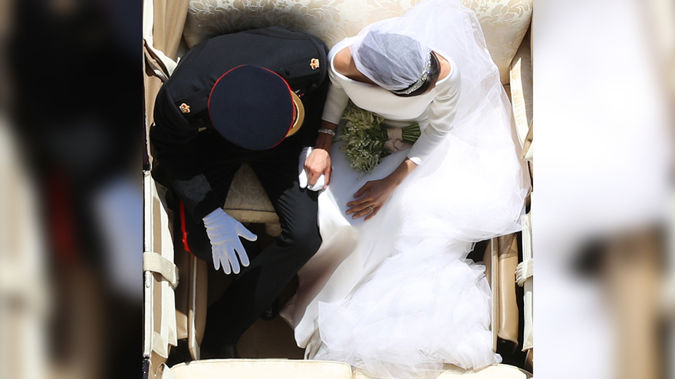 There were a lot of photos taken at the royal wedding last weekend, a few thousand at least.
But there's one photo that has stood out, and for good reason: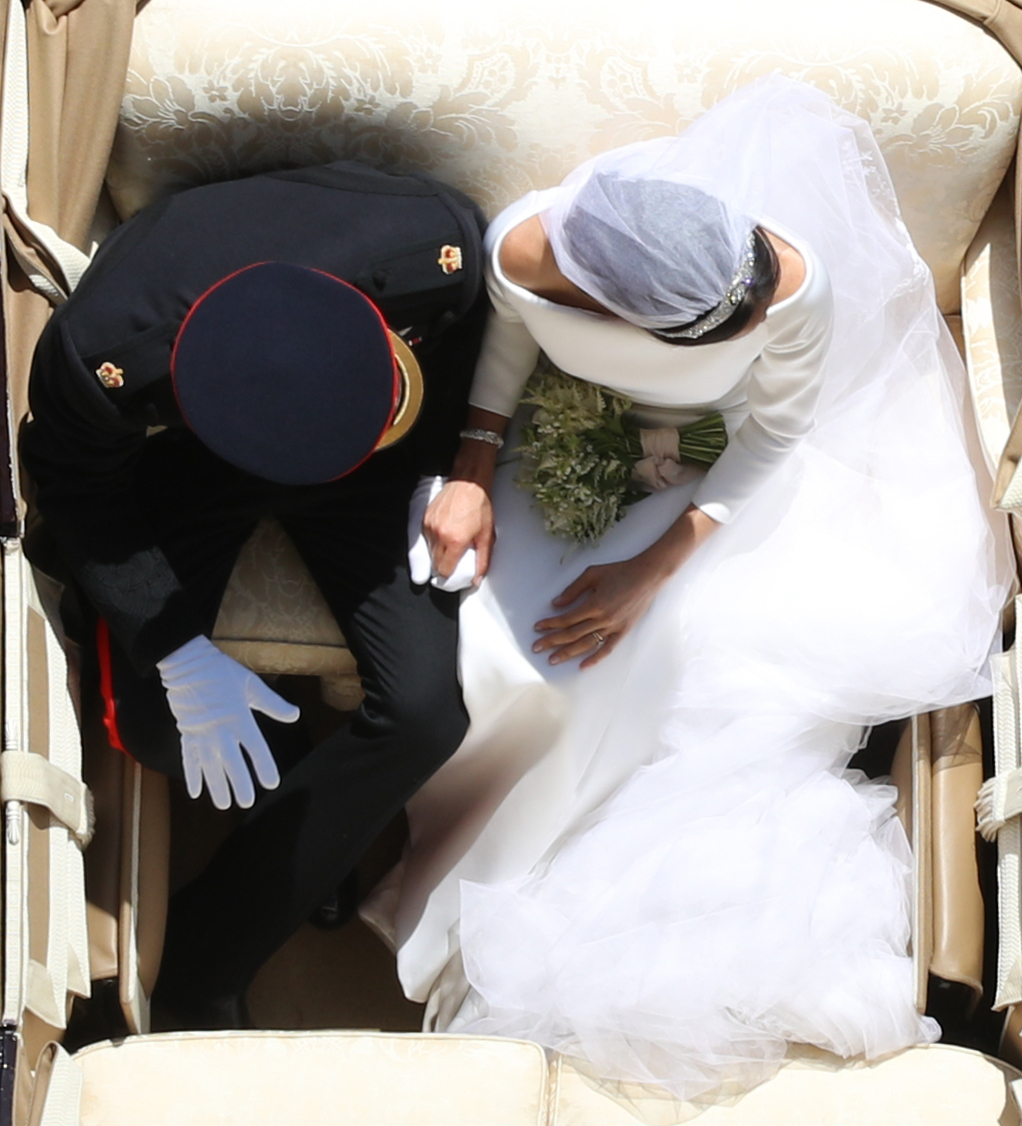 This beautiful snap was taken by Associated Press photographer Yui Mok, and it has been labeled by fans as "Princess Diana's view."
It wasn't an easy photo to get either, apparently it was a last-second decision that he had to act on or he'd miss it.
He explains it all here:
"As one of a team of 22 or so Press Association photographers, I was assigned by our Picture Editor Martin Keene—who masterminded the whole photography operation for the wedding—to a position on top of the George IV Gateway, which overlooks the entirety of the Long Walk.
The initial plan was for me to capture the carriage procession making its way along the Long Walk, flanked by the many thousands of well-wishers who had lined the route. It would make for a marvelous general view, or what we photographers call a 'GV,' showing an overview of the turnout, the color, and the scale of the occasion. My photos were to provide atmospheric support to the key shots that my colleagues—in various other positions in and around Windsor Castle—would be shooting.
I was escorted up on the George IV Gateway shortly after 8 a.m., and remained in that spot until the carriage procession finished, shortly after 1.30 p.m.
As the newly-married couple started down the Long Walk, I proceeded to take the GVs that I needed using a very long Canon 600 mm lens, with the carriage framed by the crowd either side. The distance was far too great to actually see the couple in their carriage at this point, and it was only until they passed the Castle gate and left the throngs of public behind that I could begin to get some clear shots of them. During this time they decided to kiss, which also made for a lovely picture.
As they kept coming toward me I had a mere minute or so left of shooting opportunity before they would disappear out of my sight.
I had noticed earlier that there were a couple of portholes covered with metal grilles on the floor where I stood, through which you could see directly to the ground below. I had seen various vehicles underneath me during the time spent waiting, and decided to try for a shot of their carriage passing through. I figured that a shot of them together from an overhead view would be something unique from the other photographer's angles, something a little bit artistic even."
When the carriage was almost upon me, I shot all I could with the long lens, and quickly switched to my other camera with no time to spare, pushing the edge of the lens tight against the edge of the metal grille. 
The carriage took less than a second to pass underneath me, and in that time I had managed to shoot five frames, one of which would end up as one of the most memorable photos of the whole wedding. Of course, had the carriage driven a foot or so either side of my viewpoint, there wouldn't have been a picture.
There was a lot of luck, coupled with judgement and risk, involved in the making of this image, but often in photography that's how the most memorable photographs come about!"
Why the photo resonates with thousands of people:
"I think it's resonating because it is such an unusual angle of the couple, one so different from the many thousands of other pictures taken from that day. Maybe people see this as a more intimate moment, the fact that you can see them holding hands. From this overhead view they remain faceless, but maybe that means people can project whatever emotions they feel onto them, or it adds that little element of mystery.
"I've also seen people on social media referring to this view as 'Diana's View,' which has since become a hashtag. Clearly Princess Diana resonates so strongly with so many people, especially on the day of her son's marriage."
Such a beautiful photo!