Jason Reeves pays heartwarming tribute to his pup Ted on his second birthday
Publish Date

Tuesday, 23 February 2021, 12:18PM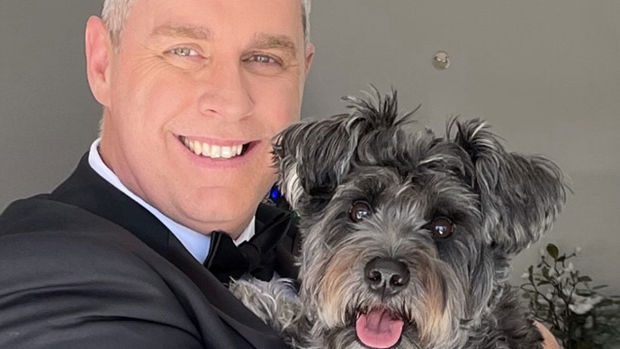 It's hard to believe, but today already marks two years since Jason Reeves' fur-baby Ted the Wauzer (in case you're wondering; a Wauzer is a cross between a Miniature Schnauzer and a West Highland White Terrier) was born!
So, of course, to mark such a special occasion, Jase took to social media to pay tribute to his fluffy best friend.
Alongside some very sweet words, Jase posted a collage of pictures showing Ted from when he was just a wee pup, through to how he looks now as a two-year-old.
He wrote: "There's that saying that goes "there's no greater love than between a Dad and the dog he said he didn't want".
"I'm that Dad and Ted is that dog. My boy turns 2 today and I can confirm that old saying is absolutely 100% TRUE!"
We can't believe he's two already - it feels like just yesterday he became a part of the Reeves family.
Happy birthday Ted!