Sam Wallace confesses he has hilariously mixed up his twin daughters
Publish Date

Wednesday, 21 April 2021, 2:22PM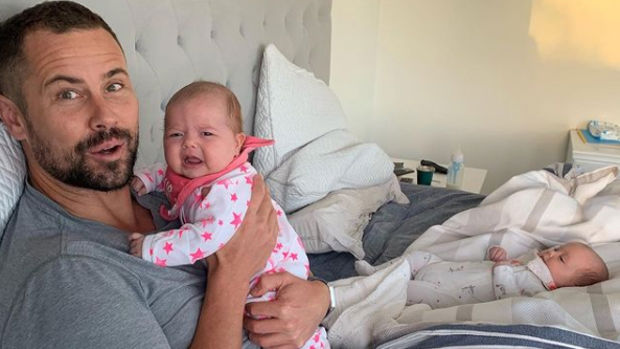 It's the moment Sam Wallace has been dreading ...
He is officially no longer able to tell his identical twin daughters, Sienna and Cosette (pronounced Koh-zett), apart.
Taking to his Instagram account while on holiday this week, the father-of-three hilariously admitted the sisters - who were born weighing 2.1kg and 2.4kg but are now both over 4kgs - are now indistinguishable as they are the same size.
Alongside an adorable collection of photos of the girls, Sam wrote: "It's official we don't have a clue who's who anymore.
"Sienna spent a whole day as Cosette, a simple clothes mixup and we were in trouble!"
He continued: "Lucky for a little mark from hospital on Sienna's leg, otherwise we would have made the switcheroo."
Have you got any tricks for Sam on how he can tell them apart?