Sam Wallace shares hilarious video of his twins eating watermelon for the first time
Publish Date

Tuesday, 12 October 2021, 3:21PM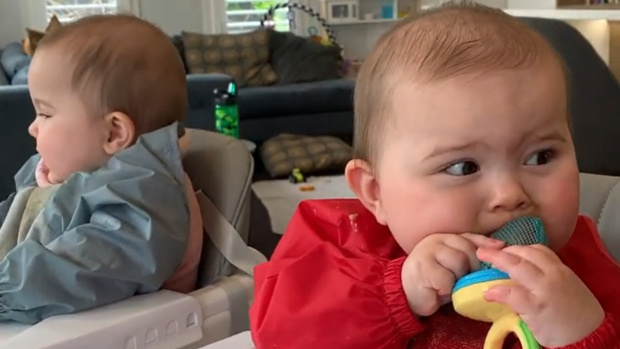 Watermelon is a quintessential summer treat. Brightly coloured and refreshingly crunchy and juicy with a nutritional punch - there are many reasons to love the sweet fruit.
But for Sam Wallace's twin daughters, that first refreshing bite wasn't all that enjoyable.
Taking to Instagram, the father-of-three shared a hilarious video of the eight-month-olds trying watermelon for the first time.
And it is safe to say, they were not a fan!
With every taste, Sienna can be seen scrunching up her face as if she has just eaten something super sour.
While Cosette has thrown hers on the floor.
Alongside the video, Sam wrote: "Not huge lovers of 🍉🍉🍉🍉😂😂"
Adorable!