Sam Wallace shares sweet photoshoot of the twins in celebration of them turning six months old!
Publish Date

Wednesday, 21 July 2021, 11:29PM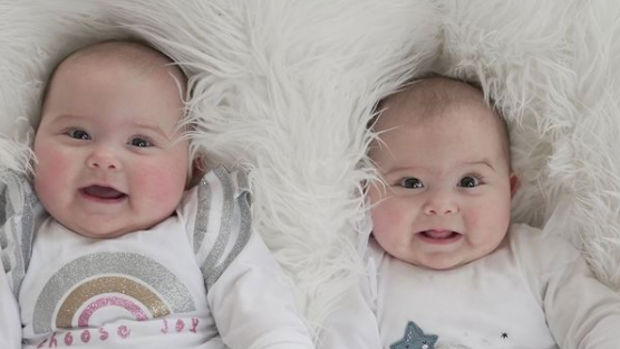 2021 has brought a lot of joy for Sam Wallace. On January 21, the 40-year-old became the proud dad to his identical twin girls.
And now his little angels have turned six months old.
To celebrate the occasion, the father-of-three took to Instagram to share a collection of beautiful pictures of Sienna and Cosette (pronounced Koh-zett).
Alongside the photos, he paid tribute to the joys of parenting writing: "6 MONTHS OLD! And it's been both HEAVEN & HELL.
"Mostly heaven but certainly some days we thought we couldn't get through. These photos are testament to 😇 & 😈."
He added: "10 points to @sarahbowmanj who is somehow still smiling despite giving up sleep since January!"
We are loving watching the girls as they grow!