Toni, Jase & Sam's Good Stuff - USA Olympian comes good with promise she made to her mum after winning gold in Tokyo
Publish Date

Monday, 16 August 2021, 1:31PM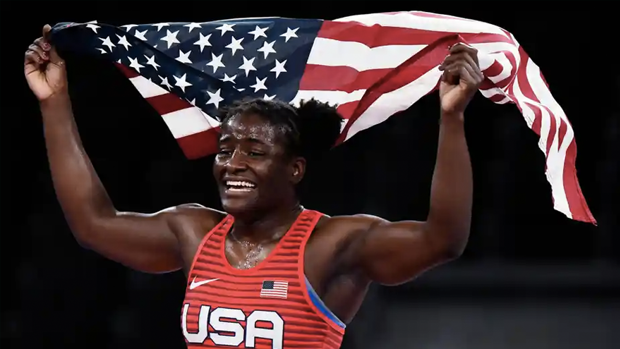 The name Tamyra Mensah-Stock may not ring a bell, but we've stumbled across a sweet story that really epitomises 'Good Stuff'.
Mensah-Stock won a gold medal at the Tokyo Olympics for the USA Wrestling Team just a few weeks ago and had the idea of thanking those who supported her dream. Starting with her mum, Shonda.  
"I just wanted to help my mom's dream come true like she's helped mine come true," said the young athlete.
5 years ago Mensah-Stock made a promise to her mum that she would buy her a food truck after she used to sell barbecued meat from a pit with two wheels.
Fast forward the clock, and Mensah-Stock has come good on her promise - with a little bit of help. 
After hearing about Mensah-Stock's plans to purchase a truck, the biggest food truck company in the world Cruising Kitchens decided to step in and provide a $250,000 ($355,000 NZD) food truck equipped with 'all the bells and whistles' for Wells. 
Now, with a gold medal and some giving - both Mensah-Stock and her mother's dreams are really coming true.
What an amazing story. That really is good stuff, isn't it?