Hubby wants 2nd wedding for his wife. The reason is ADORABLE
Publish Date

Tuesday, 7 July 2015, 11:03AM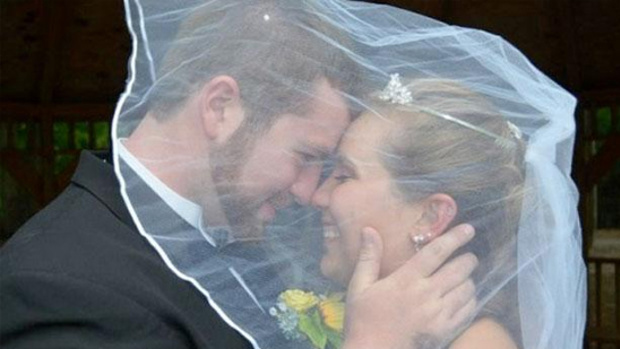 Some people have a second wedding to renew their vows, some just want to feel that magic one more time but for Justice and Jeremy Stamper their reason was far more moving. 
Jeremy Stamper took to crowd fun website GoFundMe to explain the details why he and his wife needed a second chance at their special day.
"August 1st 2014 myself and my beautiful wife got married out at Hungry Mother State Park and it was perfect. We had our wedding, reception, and even honeymooned in the Smokey Mountains," Jeremy said.

It seemed like a fairytale ending for the couple who had been dating for years. As Jeremy said: "We were at the top of the world, newlyweds and our whole lives head of us."
Shortly after  Justice was involved in an accident while she was heading "down the road to her aunt's house".
Jeremy explains: "she was rear-ended… She was nearly killed in the impact but by the grace of God she survived. The injuries were endless."

While she is recovering well from the physical injuries, about a month ago she told Jeremy, "I don't want you to be mad....but I do not remember the wedding."
"It means everything to me," Jeremy told local news network 'WCYB'. "That's one memory that everyone should have, not just one but both of them, and now whether her memory comes back or not we will have that together."
Justice said that she spent hours staring at pictures from the wedding but couldn't bring her memory back.

So Jeremy made a decision. "I was heartbroken and instantly said I would do it all again for her," he said.
So he launched this fundraiser page, which quickly got picked up by local news outlets, who have now donated a wedding cake, photography and more, with the page itself exceeding it's original target of $5000!
Congratulations to the happy couple! We hope that their second wedding day is even more magical than their first!

Take your Radio, Podcasts and Music with you