Publish Date

Thursday, 29 January 2015, 1:15PM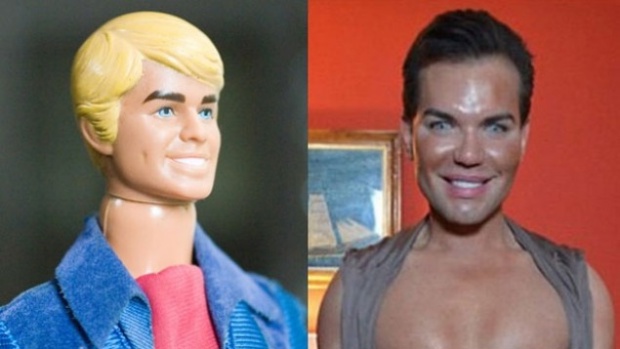 It started with a nose job.
But 10 years, 30 surgeries and $NZ356,000 later, Rodrigo Alves still hasn't completed his quest to become a real-life Ken doll.
The 31-year-old air steward, who lives in London, has had liposuction, six-pack implants, Botox, and calf-shaping in his bid for toy-like "symmetry".
With UK doctors refusing to perform any further procedures, Alves this week flew to Colombia, where surgeons performed a whopping six-in-one op. This included his fourth nose job, an eye lift and a mouth-widening procedure.
Despite all this, Alves, who has been diagnosed with body dysmorphia, says he still plans further plastic surgery.
"Once you start, it is difficult to stop," he told the Daily Mail. "Naturally I'm a perfectionist. It's like a snowball effect and I'm not going to stop
Take your Radio, Podcasts and Music with you