The One Really Obvious Thing You Probably Never Noticed About Whoopi Goldberg
Publish Date

Wednesday, 14 September 2016, 11:55AM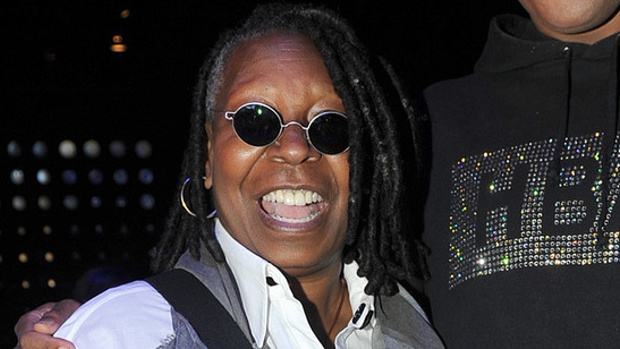 Shes been in the public for decades chances are you have watched multiple Whoopi Goldberg movies but have you ever noticed the one painfully obvious feature missing from her face? 
Whoopi Goldberg has no eyebrows. 
The 60-year-old View co-host has previously revealed in interviews that it's a style choice - she shaves her eyebrows off.
Of course twitter erupted in a flurry of response to this. 
Just found out Whoopi Goldberg doesn't have eyebrows (by choice) so yes, it's been a big day.

— Diane Shipley (@dianeshipley) September 12, 2016
Whoopi Goldberg has never had eyebrows... how did I not realize this pic.twitter.com/NEiwZbCCPi

— mariah grace (@_mariahwho) September 5, 2016
Vince Staples pointed out Whoopi Goldberg never had eyebrows and my whole life has changed pic.twitter.com/V499EhAzFp

— mal. (@TheUgh) September 1, 2016
Fun fact: Whoopi Goldberg does not have eyebrows but looks great with them!! pic.twitter.com/aRsGBeLO24

— Tyler Shipley (@tyreaship) July 24, 2016
the day I realized whoopi goldberg has no eyebrows was very hard for me

— Summer Lorelei (@summerveli) June 25, 2016
HOW DID I JUST NOW REALIZE THAT WHOOPI GOLDBERG HAS NO EYEBROWS. pic.twitter.com/YaNiRYZloF

— Caroline (@asimplemerchant) June 10, 2016
You can only see #whoopigoldberg eyebrows when it's raining pic.twitter.com/YKGGe299Qi

— cassie atkinson (@cassieiswithyou) May 19, 2016
Take your Radio, Podcasts and Music with you