The Strangest Road Trip In History?
Publish Date

Wednesday, 27 January 2016, 1:25PM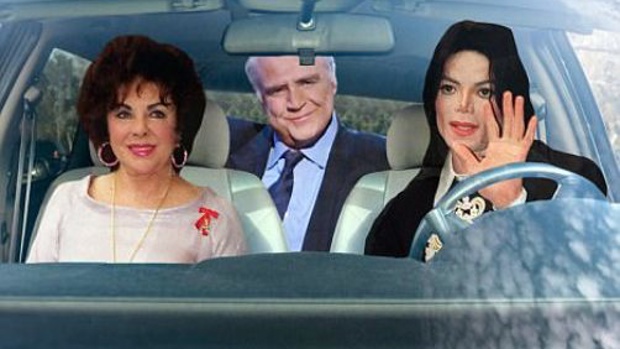 September 2001 was allegedly witness to one of the strangest road trips in history: Michael Jackson, Elizabeth Taylor and Marlon Brando driving from New York to Ohio in an attempt to get home following the 9/11 terrorist attacks.
The saga is now being dramatised in a one-off TV special, starring Joseph Fiennes as Jackson, Stockard Channing as Taylor and Brian Cox as Brando.
Details of the improbable trip emerged in 2011 when it was reported in Vanity Fair. The story goes that Jackson invited the pair to his concert at Madison Square Garden. Following the 9/11 attacks, when air travel to and from New York was cancelled, the trio rented a car and began their quest back to California. "They actually got as far as Ohio – all three of them, in a car they drove themselves," claimed a former employee of Jackson. Brando apparently insisted on stopping off at various fast food restaurants en route.

However, it may be a shaggy-dog story. One of Taylor's assistants told Vanity Fair that the actor stayed behind in New York, visiting Ground Zero and praying in a church.

Feinnes says: "It's a fun, lighthearted, tongue-in-cheek road trip of what celebrity of that kind is like. But also it's rather beautiful and poignant about their relationships."



 

Source: theguardian.com
Take your Radio, Podcasts and Music with you