5 BEST AIRPORTS TO SLEEP IN
Publish Date

Tuesday, 1 November 2016, 3:49PM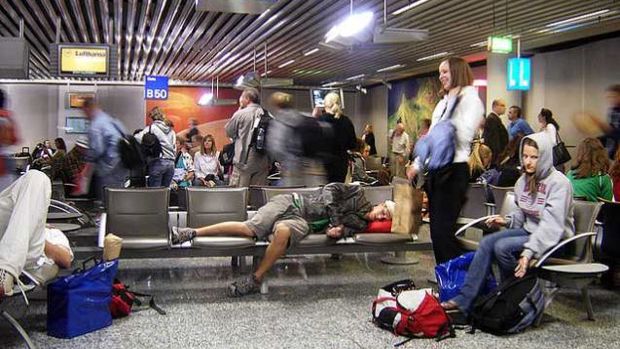 "The Guide to Sleeping in Airports" has published the results of its annual survey of the best airports in the world, rated by travelers on factors including comfort, food, services available, cleanliness, customer service, things to do, and of course, the security experience …
1. Changi International Airport (Singapore): Features 5 gardens, a fish spa, massage chairs, video-gaming stations, free movie theater, tons of restaurants and stores, even a multi-story slide.
2. Incheon International Airport (Seoul, South Korea): Also has gardens and a movie theater, as well as a cultural center, ice rink, free showers, and reclining lounge chairs.
3. Haneda International Airport (Tokyo, Japan): It may not seem as exciting as the top 2 but it is extremely clean and efficient, with excellent customer service.
4. Taoyuan International Airport (Taipei, Taiwan): May be the world's most creative airport, with different themes at every gate, most of which include a corresponding activity to pass the time.
5. Munich International Airport (Munich, Germany): Here you can enjoy free morning coffee, free WiFi, a brewery, a mini-golf course, an ice rink, even surfing.