9/11 Hero's Husband Returns 'Woman Of The Year' Award After Caitlyn Jenner Wins
Publish Date

Tuesday, 17 November 2015, 2:17PM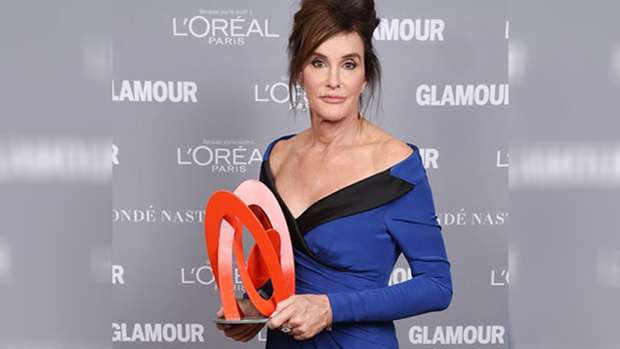 James Smith, the husband of a hero police officer who died on 9/11, has returned her 'Woman of the Year' award after the 2015 honour went to Caitlyn Jenner.
Moira Smith received the award from Glamour Magazine posthumously in 2001, after repeatedly entering Tower Two to save civilians. She died after the tower collapsed around her, trapping her in rubble.
After he heard Caitlyn Jenner had won the award, Mr Smith posted it back to Glamour with an open letter.
"Was there no woman in America, or the rest of the world, more deserving than this man?" Smith, a former police officer, wrote. "At a time when we have women in the armed forces fighting and dying for our country, heroic doctors fighting deadly diseases, women police officers and firefighters putting their lives on the line for total strangers, brave women overcoming life threatening diseases…the list of possibilities goes on…is this the best you could do?"
"After discussing this slap in the face to the memory of our Hero with my family, I have decided to return Moira's award to Glamour Magazine," he concluded. A copy of the letter was also sent with the trophy.
Glamour magazine has responded, and stands by their decision to honor the 66-year-old Olympian.
"Glamour was proud to honor Police Officer Moira Smith in 2001 and we stand by our decision to honor Caitlyn Jenner among our class of winners in 2015," a Glamour spokeswoman tells ET. "Caitlyn Jenner has helped shine a light on the problems faced by transgender youth and given voice to a community that is often unheard. Glamour's Women of the Year Awards recognizes brave, bold women who in their individual ways have all made a significant difference in the world."
During her speech when Jenner was honoured with the award, she opened up about her emotional journey.
"Maybe this is why God put me on this earth -- to tell my story, to be authentic to myself about who I am," she said. "And maybe in doing that, maybe you can make a difference in the world. What a great opportunity in life to have. So few of us ever get to have that opportunity."