A Miniature Masterpiece: World's Most Expensive Dollhouse
Publish Date

Friday, 13 November 2015, 11:16AM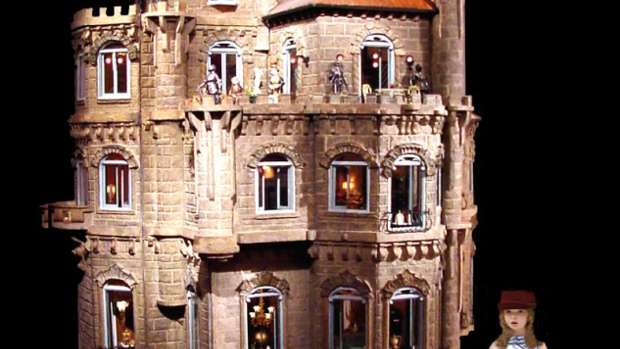 Crafted over 13 years by carpenters, goldsmiths and glassblowers, a dollhouse worth $8.5 MILLION goes on display in NYC.
Colorado-based artist Elaine Diehl created the Astolat Dollhouse Castle with 29 rooms over 13 years until the 1980s.
She enlisted carpenters, goldsmiths, glass blowers, and silversmiths to make incredible miniatures.
The house is modeled on Tennyson's Lady Of Shallot - it features a $7,000 mini grand piano and a $5,000 mini desk.
Among the decorations is a tiny hand-painted portrait painted with a single bristle brush that is valued at $1,840.