Flight Attendant Pet Peeves!
Publish Date

Thursday, 27 August 2015, 12:56PM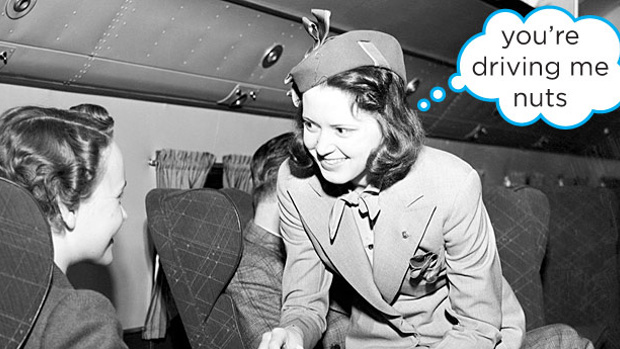 If you think flying is stressful, try being a flight attendant. A few of the things they get tired of putting up with, according to a new Facebook poll …
✗ People who walk around barefoot throughout the plane.
✗ Parents who leave dirty diapers all over the place.
✗ Those who take forever to choose a drink even though they've seen the drink cart coming down the aisle for a half-hour.
✗ Passengers who are unaware they are yelling because they're using headphones.
✗ Trash stuffed in seatback pockets, even though attendants do regular garbage pickups.
✗ Passengers who get up to use the washroom right before landing or while meals are being served.
✗ Worriers who keep asking if they'll make their next flight because they've booked tight connections.
Take your Radio, Podcasts and Music with you