Four-Year-Old Flower Girl Steals Kiss On Mum's Big Day
Publish Date

Friday, 19 June 2015, 5:19PM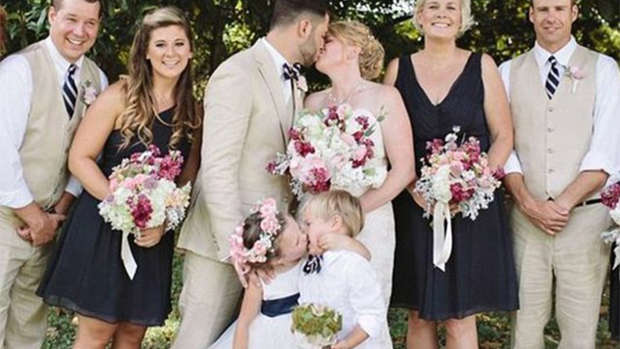 A Tennessee couple expecting to be the only ones puckering up in front of the camera on their wedding day got a surprise when the 4-year-old flower girl stole a kiss of her own.

As Michelle Hall and Anthony Palmer geared up to become husband and wife on June 13, Hall's 4-year-old daughter, Anderson, was sure the big day was about her.

'She was calling herself the bride the whole day,' photographer Leah Bullard told WBIR of the little girl, noting her 'bubbly' personality.

So, when Bullard arranged the bridal party for photos, telling the bride and groom to kiss, Anderson, naturally, thought the photographer was referring to her.

The 4-year-old leaned in and kissed the ring bearer, a small boy she called 'Ikey,' as her mother and Palmer shared a kiss of their own.