Publish Date

Tuesday, 3 November 2015, 2:44PM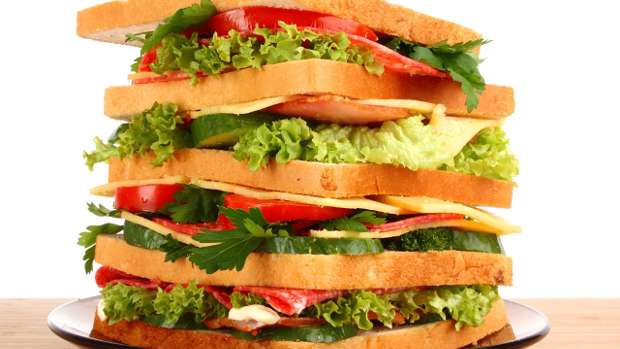 Named after John Montagu, the fourth earl of Sandwich, who in 1762 spent 24 hours at a gaming table without any other food, the sandwich has become a culinary staple for just about everyone on Earth.
Here are a few global favorites you might like to try:
 Japanese yakisoba sandwich
Craving carbs? Filled with yakisoba, thin noodles fried with Worcestershire-like sauce, the Japanese version of the spaghetti sandwich does double duty in the starch department. Be sure you're hungry before giving this one a shot
  Swedish smorgastarta

A giant cake sandwich? You'd better believe it. Thus named because of its generous amounts of buttery layers and creamy fillings, the smorgastarta is often loaded with pate, smoked salmon, caviar, and cold cuts. It's presented beautifully too.
 Finnish porilainen

For those who have always been torn between hot dogs and burgers, the porilainen
gives you the best of both worlds. Like a burger, it has onions and ketchup sandwiched between two pieces of bread, but with a thick slice of sausage as the filling.
Vietnamese banh mi

A baguette stuffed to the brim with meat and pickled veggies, the banh mi is fusion food at its best. But be warned: it's usually sprinkled with cilantro, so don't be surprised by an herby kick when you take a bite
 Portuguese francesinha

The cheesy tomato and beer sauce-drenched sandwich speaks for itself.  FYI, it's usually made with ham, sausage, steak, or some sort of roasted meat.
 Turkish shawarma

Kind of like a gyro, the shawarma is a meat-lover's must-have. Its thin slices of tender roasted meat, usually in pita or flatbread, taste all the juicier with toppings like creamy hummus or tahini sesame paste.