Man Dressed As Batman Is Chasing The 'Killer Clowns'
Publish Date

Friday, 14 October 2016, 11:40AM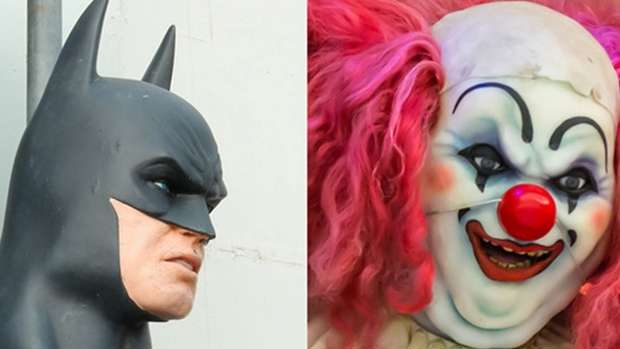 A 'killer clown' craze is sweeping the world - including New Zealand - with police warning people against dressing as clowns in order to intimidate or harm people.
But now the craze has become even stranger in Brittan, where a man is dressing as Batman and vowing to chase down the creepy clowns.
A photograph has been shared on Facebook of 'Batman' seemingly chasing off a killer clown.
BBC Cumbria reported local company Cumbria Superheroes is behind the effort to rid the streets of clowns.
They have reassured that the costumed man is not a vigilante, but just trying to reassure local children who are scared of the 'killer clowns'.