Pop open a tiny paper umbrella ... it's Piña Colada Day!
Publish Date

Monday, 10 July 2017, 3:18PM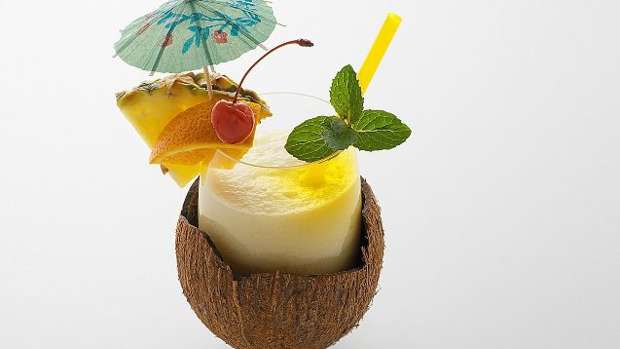 Saluting the refreshing tropical cocktail that originated at the Beachcomber Bar in San Juan, Puerto Rico in 1954. The name means "strained pineapple" in Spanish. 
However, the drink has been around a lot longer than 60-odd years ... at least, unofficially: The story goes that in the 19th century, a notorious Puerto Rican pirate called El Pirata Cofresí, would often give his crew a concoction of coconut, pineapple and white rum to boost moral on board ship.  
The traditional recipe calls for one part white rum, one part coconut milk and three parts pineapple juice, mixed with crushed ice in a blender until smooth and poured into a chilled glass. Don't forget the mini umbrella!