ROMANTIC GESTURES THAT WOMEN ACTUALLY HATE!
Publish Date

Wednesday, 23 August 2017, 4:35PM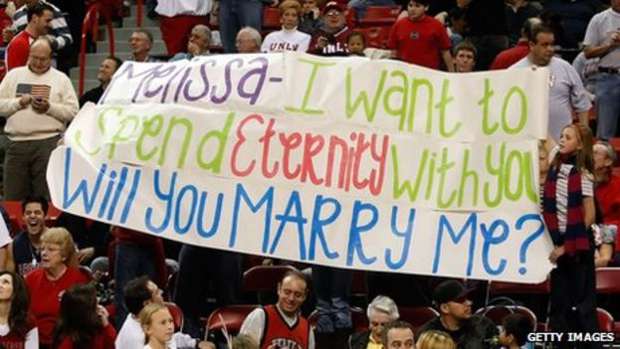 1) Unexpected Public Proposals: Yup, I can see how this would top the list.  Proposing marriage in front of a large group of people at a party or public event puts a ton of pressure on her, and you're setting yourself up for a debilitating embarrassment if it doesn't work out.  
2) Flowers: You have to admit…they ARE a hassle to deal with.  But if you insist, be sure to have them delivered at work. (lots of attention for her!)
3) Impromptu Serenades:  Try to envision a way for it not to be uncomfortable. It's just about impossible.  (Even worse if he can't sing!)
4) Being Overprotective: Women like to feel valued and secure.  But it can be taken too far. 
5) Gaudy Jewellry: Most guys don't have a clue what women like in jewellry. Try a quick browse of her current jewellry to get an idea of her style.
6) Poetry:  Even if you're an actual poet, writing one for a woman probably won't do you any favours. 
7) Too Much Cologne: A little goes a long way. (Remember, cologne should be discovered, not announced!)
8) Being Too Needy: Insecurity and weakness are never sexy. 
9) Ordering For Her: There are women who like this sort of thing. But most don't feel put out by choosing and asking for their own menu items.