RULES FOR DRESSING APPROPRIATELY AT WORK:
Publish Date

Wednesday, 27 April 2016, 1:30PM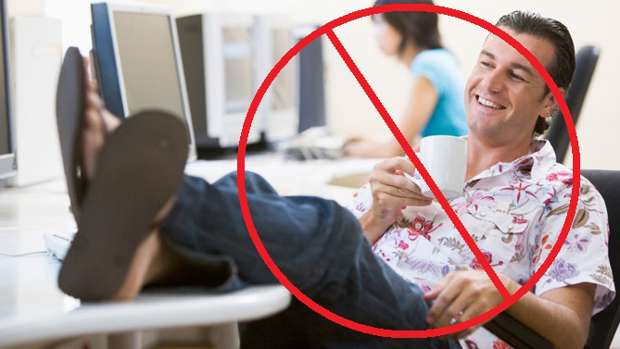 In the working world clothes matter, especially if your job involves lots of face time with co-workers or clients. Here's a rundown of how to choose work wear and avoid fashion faux pas …
✓ 'Business Formal' – Men should suit up, wear a tie, and a pair of well-polished professional shoes. For women, a pantsuit or mid-length skirt-suit, black or neutral closed-toe pumps, and a conservative blouse.
✓ 'Professional Attire' is just want it sounds like. Guys should stick with dress pants and button-down shirts, but a sweater or sport coat can stand in for a suit jacket. For women, a coordinated suit is no longer required, but you'll want to wear a conservative, subtle-coloured dress, blouse, or sweater, with sleeves at least three-quarter length.
✓ 'Business Casual' – For women, short-sleeved and sleeveless tops are now acceptable as long as they're made of office-appropriate fabric. Hemlines can climb a few inches above the knee; you can also wear a shift or shirtdress in a solid colour. For men, jackets are now entirely optional and ties are completely unnecessary; as long as your shirt is tucked in, you're fine.
✓ 'Fully Casual' – Basically, just about anything goes. Jeans are OK, but opt for your classiest pair. Men, collared shirts are now optional. For women, cropped pants (not tops), bold prints, and mid-thigh-length skirts are now OK.
Creative offices mean you can have more fun with fashion, but some articles of clothing are never acceptable, for example: sports jerseys, exercise wear and – pajamas!
Here's a simple rule of thumb: If you don't know what to wear, look around at others.