Rules for Regifting ... and not getting caught!
Publish Date

Wednesday, 30 November 2016, 2:12PM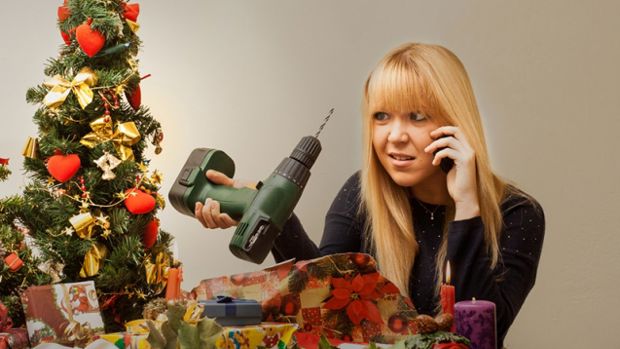 According to Wikipedia, Regifting is the act of taking a gift that has been received and giving it to somebody else, sometimes in the guise of a new gift.
All sounds pretty straight forward - not to mention, a practical way of unloading otherwise well-meaning but unwanted gifts. However, nothing could be more awkward or embarrassing than being caught in the act by either the original giver of the gift, or its new owner. With that in mind, from lifestyle and etiquette expert Elaine Swann,  here are a few rules that should help make your re-gifting experience run as smoothly ... and secretively as possible!
1. IT MUST BE NEW.
The item should be less than a year old and in its original packaging, says Swann.
2. IT MUST HAVE VALUE.
No, you may not regift that canvas tote bag from the Radiological Society of North America's annual meeting. If you or the initial gift-giver didn't pay for it, you can't give it to someone else. The only exception is if a piece of swag is high-quality and has meaning for the receiver. Swann once received an "Oprah"-engraved keychain when she attended a show taping; she gave it to her mom, a huge fan. "Although it was free, it was not your run-of-the-mill keychain," she says.
3. IT MUST BE REWRAPPED.
This is perhaps where people fail most frequently. Frantically regifting at the last-minute because you forgot to buy something is a recipe for disaster. Take fifteen minutes to ensure all old wrapping and name tags are removed, and splurge on a pretty bow or cute gift bag.
4. IT MUST MOVE TO A NEW SOCIAL CIRCLE.
Swann remembers a friend who didn't like a wedding present from her aunt, so she regifted it—to another aunt, the original giver's sister. Oops. To avoid overlap, consider Swann's method. She keeps a bin in her closet for gifts that can be reused, along with a notebook in which she records the date she received an item, and from whom.
5. YOU MUST NOT LIE.
If you are caught, just tell the truth. You can put a positive spin on it ("I really appreciate the sweater you gave me, but my best friend looks much better in coral"), but you cannot pretend it didn't happen. "They might be a little sore, but lying about it will always make it worse," Swann says. Own up to it and move on
From Mentalfloss.com